Our Story
In the Spring of 2008, students at Yonsei Graduate School of International Studies (GSIS), a leader of international higher education in South Korea, published the first edition of NOVAsia. Initiated by graduate students and under the guidance of the former dean, Professor Lee Chung-min, NOVAsia was born from a desire to translate the work and expertise of GSIS students and professors into a public product.
Our content has covered every continent and spanned from unsettled historical issues to predicting the effects of AI and weapons systems into the future. While NOVAsia covers current crises and developments across the globe, our focus remains close to home in East Asia. 
After thirty-one issues, the print magazine went online in order to reach a wider audience and to encourage deeper and more diverse engagement and dialogue.
NOVAsia now aims to be a platform for student voices in the conversation on global affairs.
Meet the Team 
Editor-in-Chief 

Sara is a Masters student at Yonsei Graduate School of International Studies. She is originally from Canada and graduated from McMaster University for Communication Studies. Sara came to Korea to study due to her wish to study and learn about the world from various perspectives among other international students. She believes that to understand the world and work with those around her she needs to recognize her own biases. That applies to studying anything from historical aspects of a culture to reading lifestyle and fashion magazines.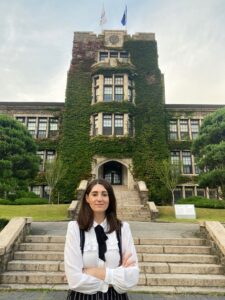 Editor-in-Chief -in-Training
Foteini is currently pursuing a MSc in "Global Economy and Strategy" at Yonsei University's GSIS, as a 2020 GKS recipient from Greece. Being a "global citizen", she has participated in various educational seminars, international conferences, and summer schools in Europe, Africa, and Asia. Foteini has previous professional experience in social entrepreneurship for inclusive and sustainable development in Greece and Europe, while she has completed her internships at the Ministry of Foreign Affairs in Greece and the Hellenic Parliament. Academically, she is interested in international cooperation and especially bilateral relations between Asia and Europe, focusing on social entrepreneurship and sustainable development issues.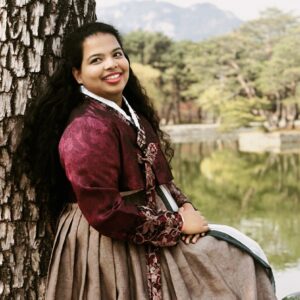 Junior Editor
Shweta hails from Mumbai, India and is pursuing her Masters in International Trade Finance and Management at Yonsei GSIS. Her prior background in Psychology coupled with vast travel experiences and interest in languages, intrigue her to explore the dynamics of human interaction in diverse socio-economic canvas. Shweta has also worked as a professional Language Interpreter in Mandarin (Chinese) & Korean for both the Indian-Korean Government and for several Global Corporates. She enjoys immersing herself in art, music, theatre, feature films and gourmet cuisine among other interests.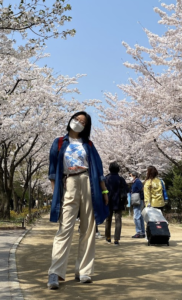 Junior Editor
Ashley is a Korean American pursuing her Masters in Korean Studies because after finishing her undergrad in Asian American studies, she still has more questions. Her interests are in literature, cultural identity, pop culture, translation, and diaspora. Ashley is also a Deputy Editor at Cold Tea Collective, an Asian North American media platform. Between juggling the immediate concerns of school and her writing/editing responsibilities, she is most likely listening to music, writing something, or planning to do both.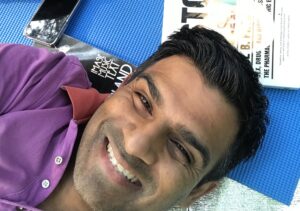 Junior Editor
Nilesh Kumar is British-Indian and is pursuing his Master's in Korean Studies at Yonsei Graduate School of International Studies. His main areas of interest include gender, sexuality, modern Korean history, and Korean cinema.  Events related to Korean culture include 1) the Spectres of the State Avant-garde exhibition at the Korean pavilion, Venice Biennale 2018. 2) Recurring Visions: Mythology, Women & the Concept of "HAAN" in Korean Cinema exhibition at Cinema Galeries in Brussels. 3) Cinema of Discrimination at STEAK CINEMA in Seoul 4) and an article titled, Expanding the Doors of Perception: an Interview with MMCA Curator, Kim Eun-hee for the Canadian Film Centre. He has worked as a producer, programmer, curator, and writer. Nilesh is an avid reader with a passion for Post-1950s European classic car design.
Mahima Rao is a graduate student at Yonsei GSIS majoring in International Cooperation from India. As an undergraduate in Media and Communication at the Jindal School of Journalism and Communication, they were exposed to the inter-dynamic nature of journalism and how information and narrative control is important in shaping global views and maintaining balance. Their fields of interest are topics of culture and development, cyberspace and technology, and global competition. During the course of the graduate program, they look to learn about these issues from a perspective alternative to the West. In the future, they hope to be able to contribute to a slew of researchers, academics, and storytellers about Asia from Asia.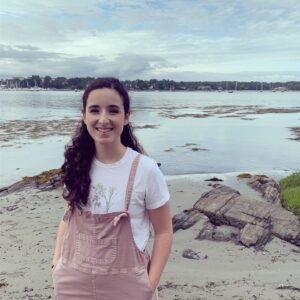 Media Intern
Tara Siano is a Mass Communications graduate currently pursuing a Masters of Korean Studies at Yonsei GSIS. She has an interest in International Communications, and hopes to take her role at Novasia as an opportunity to study news media, journalism, and current events regarding global issues. When not working towards her academic goals of one day becoming a professor, Tara enjoys hiking, yoga, and hosting tea parties (including the perfect cucumber sandwich, of course).
Disclaimer: NOVAsia is funded through scholarship grants from the Graduate School of International Studies (GSIS) at Yonsei University. Beyond financial support, GSIS does not have any editorial influence over the content of this website. Unless explicitly stated otherwise, any opinions expressed on this website belong solely to the authors and do not represent the official position of GSIS, Yonsei University, or its affiliated institutions.