Our Story
In the Spring of 2008, students at Yonsei Graduate School of International Studies (GSIS), a leader of international higher education in South Korea, published the first edition of NOVAsia. Initiated by graduate students and under the guidance of the former dean, Professor Lee Chung Min, NOVAsia was born from a desire to translate the work and expertise of GSIS students and professors into a public product. The magazine has served as a platform from which East Asian academics could speak to their community and a broader public audience about pressing political, economic, cultural and historical issues.
Our content has covered every continent, and spanned from unsettled historical issues to predicting the affects of AI and weapons systems into the future. While NOVAsia covers current crises and developments across the globe, our focus remains close to home in East Asia. The rise of China, Japanese and Korean relations, and security issues on the Korean Peninsula inhabit much of our academic focus and imagination.
After thirty one issues, the magazine transitioned from print to online in the hopes of reaching a wider audience and encouraging a deeper, more diverse engagement and dialogue. We hope you will keep reading, sharing and engaging with us.
Please feel free to send us comments and pitches for articles at novasiamag at gmail dot com
Meet the Team

Joon Soo Kim
Editor-in-Chief
Joon Soo Kim (Josh) is a masters student at Yonsei University Graduate School of International Studies, majoring in foreign policy and international security. He graduated from Bowdoin College with a double major in government & legal studies, and earth & oceanographic science. Before coming to Yonsei, Josh worked at the National Assembly of the Republic of Korea, and the US Embassy, Seoul. In 2017, he was a non-resident Korea Foundation fellow at the Pacific Forum CSIS. His academic interests include civil wars, asymmetrical conflicts, and military history. He has been with the NOVAsia staff since the fall of 2016.
Nhat-Anh Nguyen
Senior Editor
Nhat-Anh Nguyen is a masters student at Yonsei University — Graduate School of International Studies (GSIS), majoring in International Trade, Finance and Management. Before attending Yonsei GSIS, Nhat-Anh graduated from College of Social Sciences and Humanities — Vietnam National University in Ho Chi Minh city as a Bachelor in International Relations. He is currently working as an Associate Researcher at Saigon Center of International Studies (SCIS). His fields of interest include international political economics, development economics, and East-Asian security.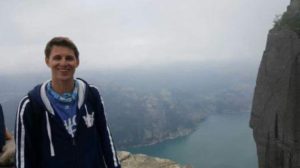 Nate Kerkhoff
Senior Editor
Nate Kerkhoff is a third semester GSIS masters student majoring in international relations and security. He comes from Overland Park, Kansas and is a midwesterner at heart. He studied International Relations and Spanish at the University of Nebraska-Lincoln, where his desire to live abroad was sparked by an international communications class in which he spoke live via video link to a class in Istanbul, Turkey. He then studied abroad in Bilbao, Spain, and moved to Korea after graduating to be an English teacher until the desire to study again brought him to Yonsei.

Joel Petersson Ivre
Editor
Joel Petersson Ivre is a masters student at the Yonsei University – Graduate School of International Studies. His hometown is Stockholm, Sweden and although he considers it the most beautiful place in the world, he has left it several times to study abroad in China and Korea. His main research interest is the future of China, as well as the elusive answer to the question "why can't we all just get along?"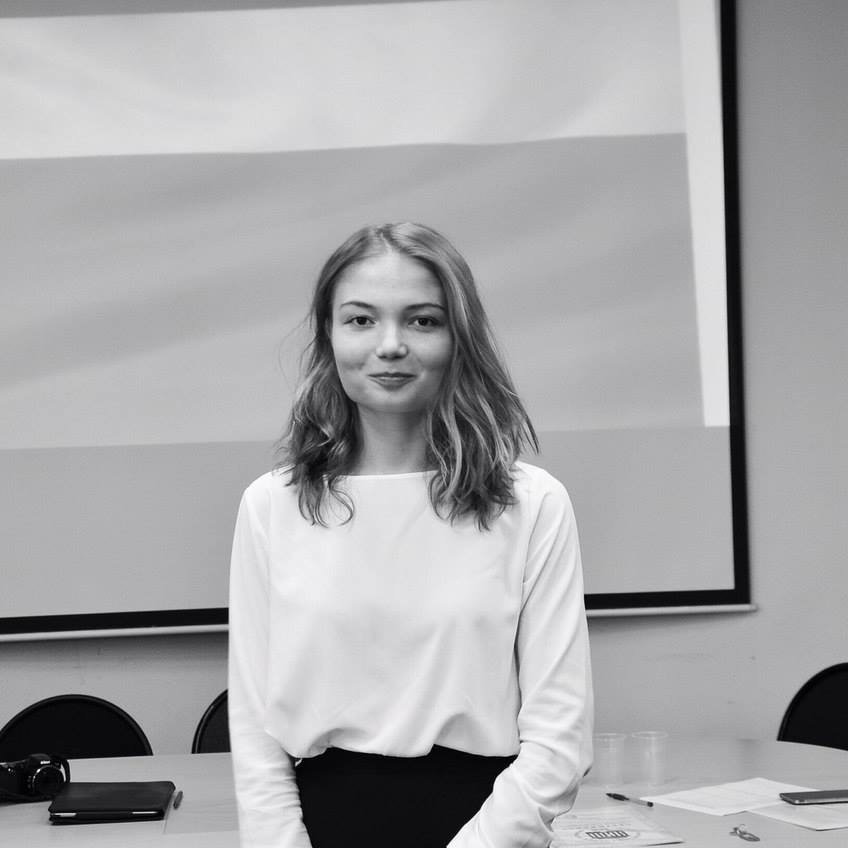 Ksenia Andryushchenko
Editor
Ksenia Andryushchenko is a masters student at Yonsei University — Graduate School of International Studies, majoring in foreign policy and international security. Before attending Yonsei, Ksenia graduated from the Faculty of World Economy and International Affairs — National Research University Higher School of Economics in Moscow, receiving a Bachelors degree in Asian and African Studies. Her academic interests include feminism, cybersecurity, propaganda history and civil wars.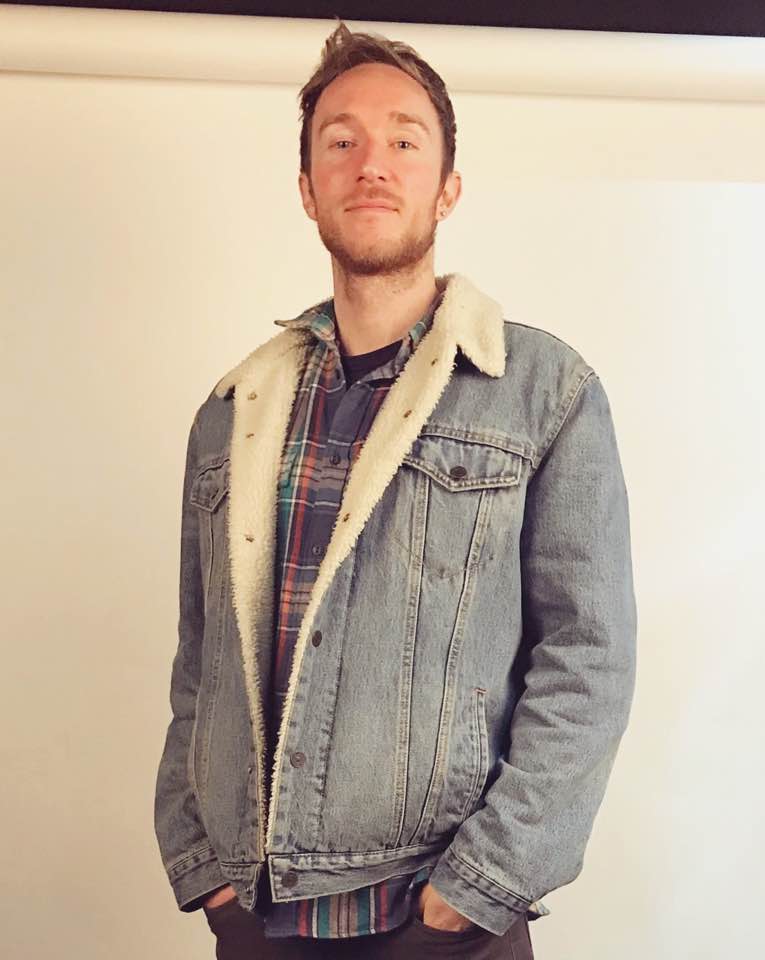 Josh Doyle
Junior Editor
Josh Doyle is a Masters student at the Yonsei Graduate School of International Studies. He's written for newspapers, magazines, and all over the internet. His aspirations include speaking Korean well enough to impress his professors, and maintaining relations between his motherland of Canada and his adopted second home of Korea. He would also like to turn the whole world into a forest, but will settle for the middle-ground of green energy.

Seongwon Song
Junior Editor
Seongwon is a M.A. candidate at Yonsei University Graduate School of International Studies, International Cooperation Major. She studied at Yonsei University for her Bachelors in International Studies. Before returning to Yonsei, she has interned at CSIS Korea chair, the Sejong Institute, and Embassy of Republic of Korea in Hanoi, Vietnam. Her current Interests lie in Southeast Asia, Asian connectivity, and sustainability.

Amylia Zainal
Web Designer
Amylia is a Masters student at Yonsei University Graduate School of International Studies, majoring in Foreign Policy & International Security. She graduated from the National University of Singapore where she majored in Communications & New Media. Before pursuing her Masters degree, Amylia worked in the communications department at Singapore International Foundation, where she managed the NGO's digital media assets. Her main research interest is soft power, particularly in the case study of South Korea and its success with Kpop.

Ekaterina An
Junior Editor – on leave
Ekaterina is a Ph.D candidate at Yonsei University Graduate School of International Studies majored in International Cooperation. Ekaterina graduated from Moscow State University, African and Asian studies department with a BA in Korean language and Korean Studies, and MA in International Economic Relations. Ekaterina has interned in the Ministry of Economic Development of Russian Federation, The Embassy of the Republic of Korea in Russia, Korean Cultural Center in Moscow, and has taught Korean language, "The development of political systems in Korea", "Capital flows and economic development in Asian and African countries" courses in State Academic University for the Humanities in Moscow. Her fields of research interest are international economic cooperation, international security and human rights.