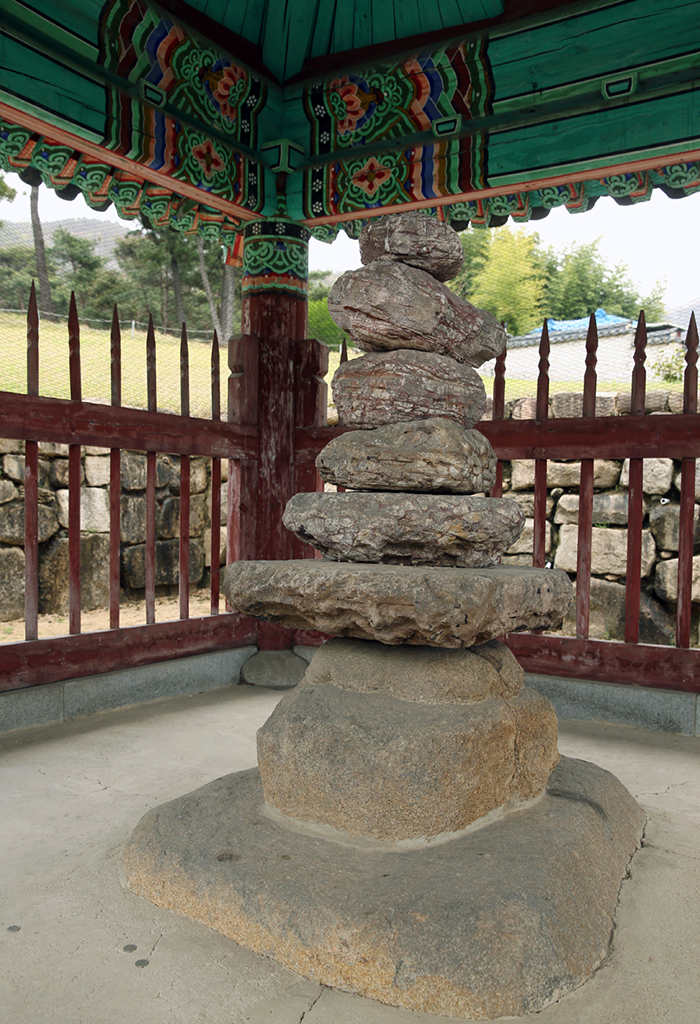 During a visit to South Korea in 2012, Gursharan Kaur, wife of former Indian Prime Minister Manmohan Singh, inquired about the number of Indians living in Korea. "Seven to eight thousand," was the answer Indian Ambassador Vishnu Prakash gave her. But then-South Korean President Lee Myung-bak's wife, Kim Yoon-ok, gave a much higher number, saying that it was actually 5 million. Ms. Kim, herself, claimed to be one of them.
India and Korea's historical connection have roots in the Korean legend, 'Samguk Yusa'.
According to the chronicle, in AD 48, Princess Hwang-ok Hur/Heo of Ayuta (speculated to be Ayodhya, India) was sent to Korea after both her parents had the same dream prophesying their daughter's marriage to King Suro of the Geumgwan Gaya kingdom in Korea.
She set sail for a three month journey, using special stones to calm the waters on her way. She landed safely on the shores of the Gaya Kingdom and married King Suro. According to legend, they gave birth to ten sons and two daughters, who went on to continue the Gimhae Kim and Hur/Heo family line.
Those who believe the legend claim similarities in language, culture and religion between India and Korea as evidence for its existence. The Tamil and Korean languages share many words, and the origins of Buddhism on the Korean Peninsula have also been connected to this tale as well.
Could this ancient story be used as the foundation for both countries to successfully navigate the political train upon cultural tracks today?
Kim Yoon-ok was not the only public figure to talk about this legend with Indian counterparts. In 2004, then Korean President Roh Moo-hyun proclaimed, "We are cousins" to the former Indian Ambassador to South Korea, Nagesh Rao Parthasarathi. Both Parthasarathi and Skand R. Tayal, another former Indian ambassador to South Korea, went on to write books about Indo-Korean relations.
Besides cultural and historical perspectives, there are political motivations behind these continued efforts to solidify the myth.
For starters, leaders in both countries have used this connection as a jumping off point to deepen relations. In 2001, the mayors of Ayodhya and Gimhae signed an International Sister City bond to acknowledge this historical relationship. Each year, hundreds of the Gimhae Kims visit the Ayodhya city in India to pay homage to Princess Hwang-Ok, whom they consider to be their ancestor.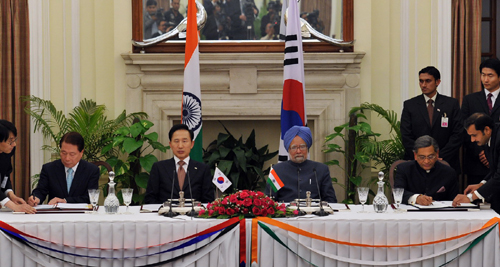 Former South Korean President Lee Myung Bak with his Indian counterpart in 2010
The Gimhae Kims account for roughly 9% of total Koreans (five million), one of the largest remaining clans in Korea. What are believed to be the tombs of King Suro and Princess Hwang-ok are still maintained in the South Korean city. A stone pagoda, said to have been brought by the princess on her journey, lies in front of their tombs. In 2016, South Korean delegates proposed to further develop the memorial. During his visit to Seoul a year after, Narendra Modi decided to upgrade the memorial as a joint project between the two countries. The estimated USD 60 million project is expected to be a symbol of strengthened Indo-Korean ties.
The legend has had a larger impact on overall bilateral relations as well. On September 14, 2018, the mayor of Seoul, Park Won-soon, and the Chief Minister of Delhi, Arvind Kejriwal, signed a three-year 'Friendship and Cooperation Agreement.' This covered extensive exchanges, from transportation and waste management to culture and tourism, amongst others.
This diplomatic visit coincided with the Indian cultural festival 'Sarang Indo 2018', held in multiple cities across South Korea, even featuring performances on Yonsei University campus, the home of this magazine.
Although it was Arvind Kejriwal's first bilateral visit to a foreign country after becoming Chief Minister of Delhi, it was not, however, his first meeting with the Seoul mayor.
Park Won-soon visited Delhi in November 2017 for the inauguration of the Seoul-India Economic Exchange Center. This visit too was tied to a cultural event: the two day Seoul-India Friendship Festival held in the national capital region of India.
On the commercial side, India, with a population of 1.3 billion, is predicted to surpass China in 2030 as the world's single largest market. South Korean companies see India not only as a potential economic powerhouse, but also an alternative to the Chinese market. Seoul's diplomatic issues with Beijing over the THAAD missile defense system have accelerated its business ties with Delhi.
Along those lines, India hopes to focus on further strategic partnerships with countries in the Indo-Pacific region, including South Korea, through its enactment of the "Act East Policy."
South Korean giants like Samsung, LG, and Hyundai are already household names in India, contributing in large part to India's economic growth. In July, 2018, President Moon joined Indian Prime Minister Narendra Modi in opening the world's largest smartphone factory, owned by Samsung in Noida, India.
During that same visit, the '2018 Changwon K-Pop World Festival India Grand Finale,' organised by the Korean Cultural Centre in India, was strategically planned to accommodate First Lady Kim Jung-sook's schedule. It even featured a special welcome committee for her surprise entrance at the event's prize ceremony.
First Lady Kim Jung-sook's time on stage, dancing with young Indian K-Pop Contest participants, became an influential moment, as it was not only witnessed by over two-thousand Indian audience members, but also plastered in newspapers and featured on several news sites in both Korea and India, for weeks after the event.
This effort to bridge cultural gaps between the two countries as a way for mutual development in political and economic spheres seemingly stems from the desire to embrace international connection through an ancient tale. For two countries holding cultural values in high regard, it only makes sense for politics to piggyback off of a narrative that is bound to create a collective consciousness.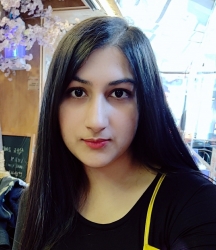 Latest posts by Suhena Mehra
(see all)