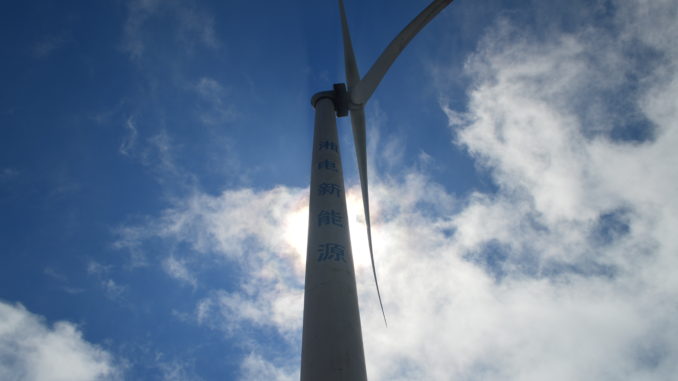 China's Belt and Road Initiative (BRI) has been criticized for supporting unsustainable infrastructure and energy projects all around the world. However, there is cautious cause for optimism on the green sustainability of BRI, argues contributor Amanda Herath of Yonsei Graduate School of International Studies.
It is a country practicing socialism but with a vibrant market economy. It is a country, which blocks the citizens from accessing World Wide Web freely but at the same time dreams about becoming the "cyber superpower." It is the world's largest emitter of CO2  but at the same time leading the world in green energy development. This land of anomalies – China- which sometimes claims to be a "great power" and sometimes says that it is a "developing country," also aspires to lead overseas investment in the world through its ambitious Belt and Road Initiative (BRI). Can China spread its Green Energy leadership through BRI? Or has BRI become a vehicle for the transfer of domestically unpopular "black" investments to other fund-hungry developing countries?  
A Rising Green Giant
Towards the end of the '90s with the increasing demand to fuel its emerging economy, China tried to build close relationships with oil producing nations. In particular, it tried to lure in oil-producing nations marginalized by the US-centered world order, such as Iran, Iraq, Sudan, Russia, and Venezuela. Leading Chinese oil companies, Sinopec and China National Petroleum Corporation invested heavily in oil projects in these states.
China hoped that these avenues would bring the required fossil fuels with lower competition from Western rivals. However, that idea proved disastrous. China's 160 billion dollar investment in oil and gas projects brought it less energy than it had expected.These low yielding projects are expected to bring around only 2 million barrels of oil per day in 2028. By comparison, just over a decade ago, Saudi Arabia spent 14 billion dollars to add 2 million barrels a day of new production. In contrast, the United States' domestic oil production currently stands at 9.8 million barrels of oil per day. China's own oil production currently stands around 3.9 million barrels per day, but the production is already falling fast due to depleted fields and mismanagement. China depends on imported oil to cover 70 percent of its demand.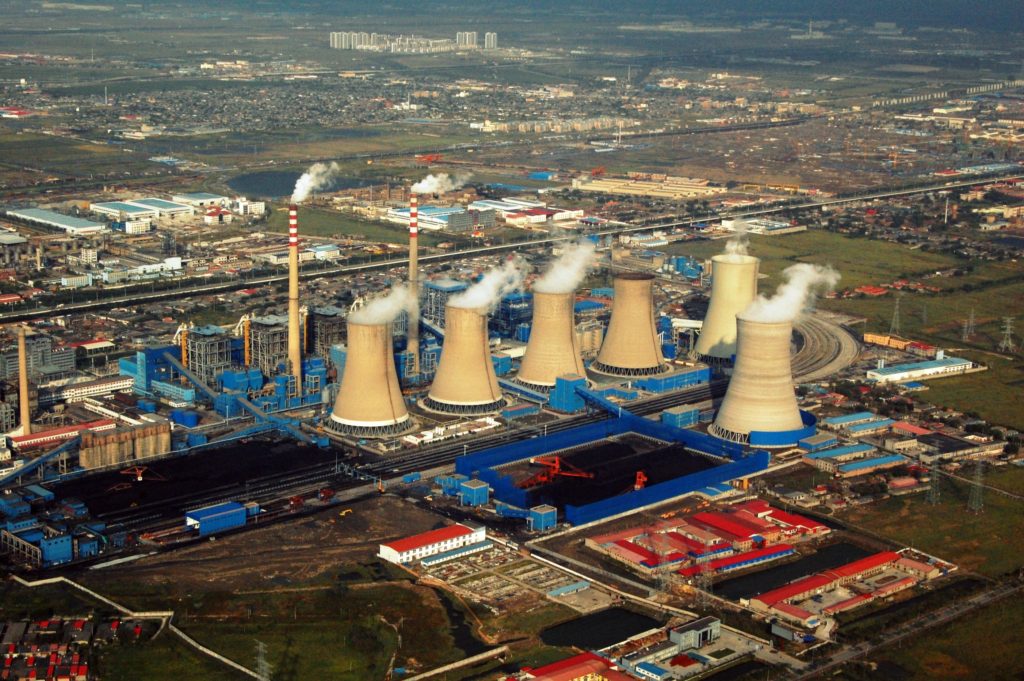 High dependency on imported fossil energy sources has become a major concern for Chinese policymakers. In their own terms, "China's energy security stands at a grim situation compared to that of United States." Any sort of threat or imbalance in the world energy markets will have grim consequences for China. Thanks to the recent shale gas revolution, the United States is insulated from such energy market imbalances.
Its own energy insecurity and its comparatively weak standing relative to the United States has pushed China towards alternative energy sources. It has inevitably turned towards renewable, green energy sources to reinforce its energy security. There is another social reason behind this pivot towards green energy. China's heavy dependence on coal power has generated toxic air conditions, which threaten the health and lives of Chinese citizens. In 2016 the World Health Organization estimated that over 2,800 people per day die in China due to overexposure to polluted air. This has provided further impetus for the government to abandon a fossil fuel-based business model in favor of renewable energy.
Analysts point out that China's pivot towards renewable energy and its ambitious plans for developing renewable energy technologies will make it a rising green giant in the energy landscape. In 2017, China invested 132.6 billion dollars into renewable energy, accounting for almost 40 percent of the total global clean energy investment, as well as 46 percent of the world's new green energy installed capacity.
According to the International Energy Agency, the Chinese public and private sectors will invest more than 6 trillion dollars in low-carbon power generation and other clean energy technologies by 2040. Chinese entrance into the market contributed to an 80 percent drop in solar panel prices. China also boasts six of the top-ten solar panel producers in the world and claims four of the top-ten wind turbine manufacturers. China is also heavily investing in and subsidizing the production of electric vehicles (EV). The Chinese car manufacturer BYD is the largest producer of EVs in the world, with another six Chinese firms also ranking in the top 20.
Francis O'Sullivan of Massachusetts Institute of Technology says:  "We are moving from a world where the value of the energy is embedded in the resource to where technology is the resource." It seems that China's success in pioneering renewable energy technologies and the worldwide push towards less fossil-fuel dependence will pave the way for China to become the world leader in renewable energy.
Belt and Road Initiative and Green Energy
China announced its Belt and Road Initiative as the largest overseas investment vehicle in the world. Through this initiative, China is hoping to establish investment based connectivity across Asia, replicating the ancient Silk Road. What role can BRI  play in the context of emerging renewable energy transformation within China and across the globe?
The main question that arises is: "how 'green conscious' is the BRI?" While the Chinese government did state that "China will strengthen green and low-carbon policies and regulations with a view to strictly controlling public investment flowing into projects with high pollution and carbon emissions both domestically and internationally," some analysts questioned the real world application of this principle. According to Kelly Sims Gallagher of Tufts University, BRI is acting as a pressure-valve to relieve the dirty, old, coal-based industries out of China in its quest towards a service oriented green economy. The FDI recipient countries risk becoming locked into outdated, carbon based technologies, rather than being a part of new Chinese green energy technologies. China Development Bank, China Exim Bank, Industrial and Commercial Bank of China still actively lend to coal-fired power plants. More than half of these power plants used sub-critical coal technology, which is the type that is most carbon intensive.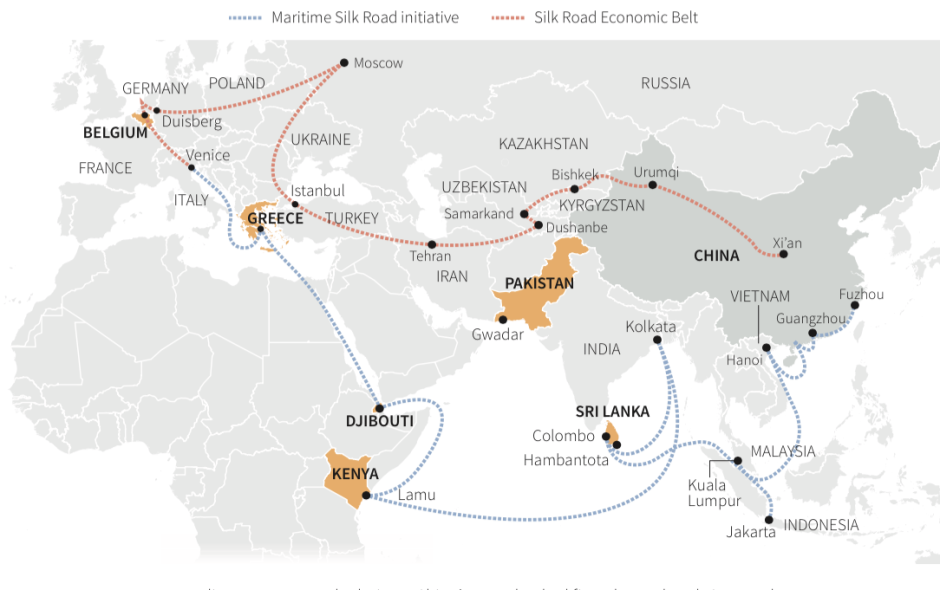 John A. Mathews and Carol X. Huang of Macquarie University, Sydney, bring out an opposite argument suggesting that BRI is acting as a conduit for clean power projects around the world. Using the China Global Energy Finance (CGEF) database for observing Chinese FDI in energy projects overseas from 2013 to 2017 , they come to the conclusion that Chinese FDI overseas are gradually becoming more green oriented than black. They see this as a positive trend towards transferring green energy projects and technologies to investment-recipient countries.
Maybe it is still too early to assess the full green implications of the BRI. One of two possible scenarios will likely materialize in the future. In the first scenario, BRI may prove to be a bleak path of spreading outdated fossil fuel based energy systems and industries to the rest of the world. Most of the FDI recipient countries, which are incidentally developing countries, yearning for development funding, may actually have courted disastrous traps in the form of fossil fuel based systems. They will then have to invest again for cleaning up their dirty industrialization at a later stage, not to mention the exacerbation of the greenhouse gas emission rates as a result.
The second scenario is much more promising. If the BRI can act as a conduit for spreading green energy, and if China can rise to the vanguard of green technologies  as forecasted, then BRI can help the recipient countries to leapfrog dirty-industrialization into clean industrialization and modernization. If this scenario can become a reality, it will also provide a positive contribution towards reducing greenhouse gas emissions on a global scale.
The Case for Optimism
Between the two scenarios, some argue there is a greater possibility for the second, brighter scenario to come into play. This was highlighted by Craig Hart, Zhu Jiayan and Ying Jiahui, in their "Mapping China's Climate & Energy Policies" report published in 2018. China is highly conscious of its ability to become a champion among developing countries through its BRI Initiative and Climate Diplomacy. BRI is building a platform for China to engage developing countries not only through government-to-government relations but also through commercial and multilateral institutions such as the Asia Infrastructure Investment Bank. China can and is highly likely to utilize these connections to bolster its international leadership position.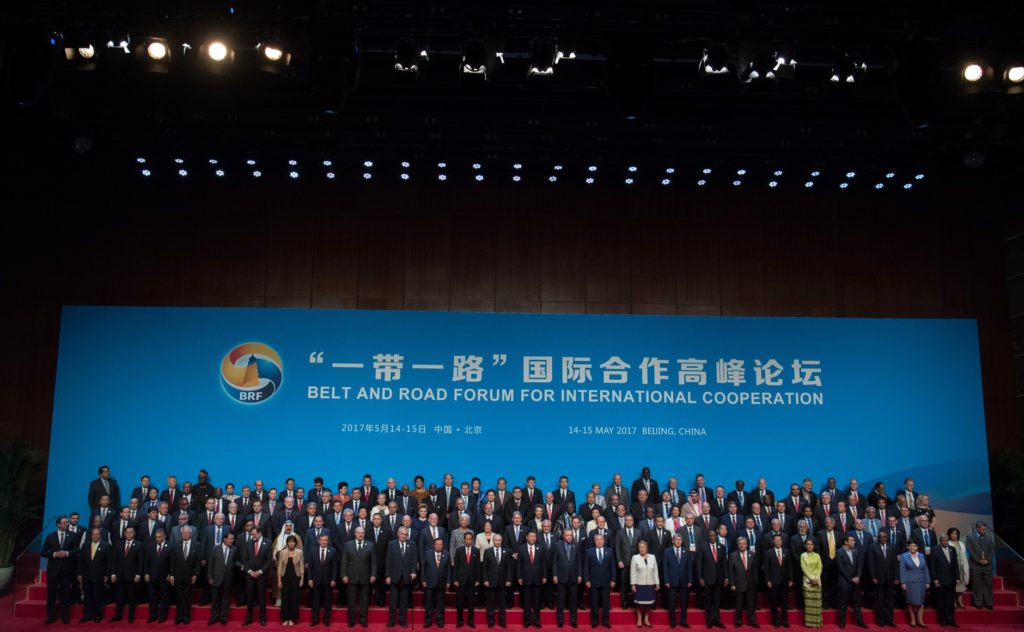 Given the fact that the United States seems to have given up on leading the global shift towards green energy, China may see an opening to assume a global leadership position in the vital area of environmental governance. Given the global focus on climate issues at the moment, China  may be unlikely to let go of the opportunity to become a global leader in the battle against climate change. Hence, it will utilize its BRI platform to spread its influence not only in the economic sphere but also in climate adaptation and mitigation in the developing countries. There is a high possibility that China will transform its political liability of high level of greenhouse gas emissions into a vehicle for expansion of its foreign policy goals centered on climate diplomacy.  Its green foreign policy objectives are likely to make the BRI "green conscious" as well.
The road towards this optimistic outcome lies in the effective implementation of "green conscious" governance and regulation standards for BRI investments, but the investment-recipient countries also play an important role; China's green leadership motivation is only one part of the "green BRI" equation.
If China can extend the same zeal of commitment that it has for domestic energy transformation towards those nations signing on to the BRI, and if investment recipient countries can assume "green-ownership" for the projects implemented on their soil under BRI, then the equation can undoubtedly be balanced towards a cleaner, greener, and prosperous Belt and Road Initiative.
Amanda Herath is a PhD-candidate at Yonsei Graduate School of International Studies. She has previously worked as a lecturer at Colombo University in Sri Lanka.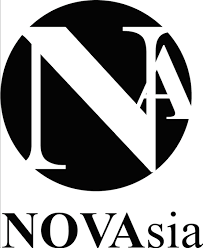 Latest posts by NOVAsia Contributor
(see all)