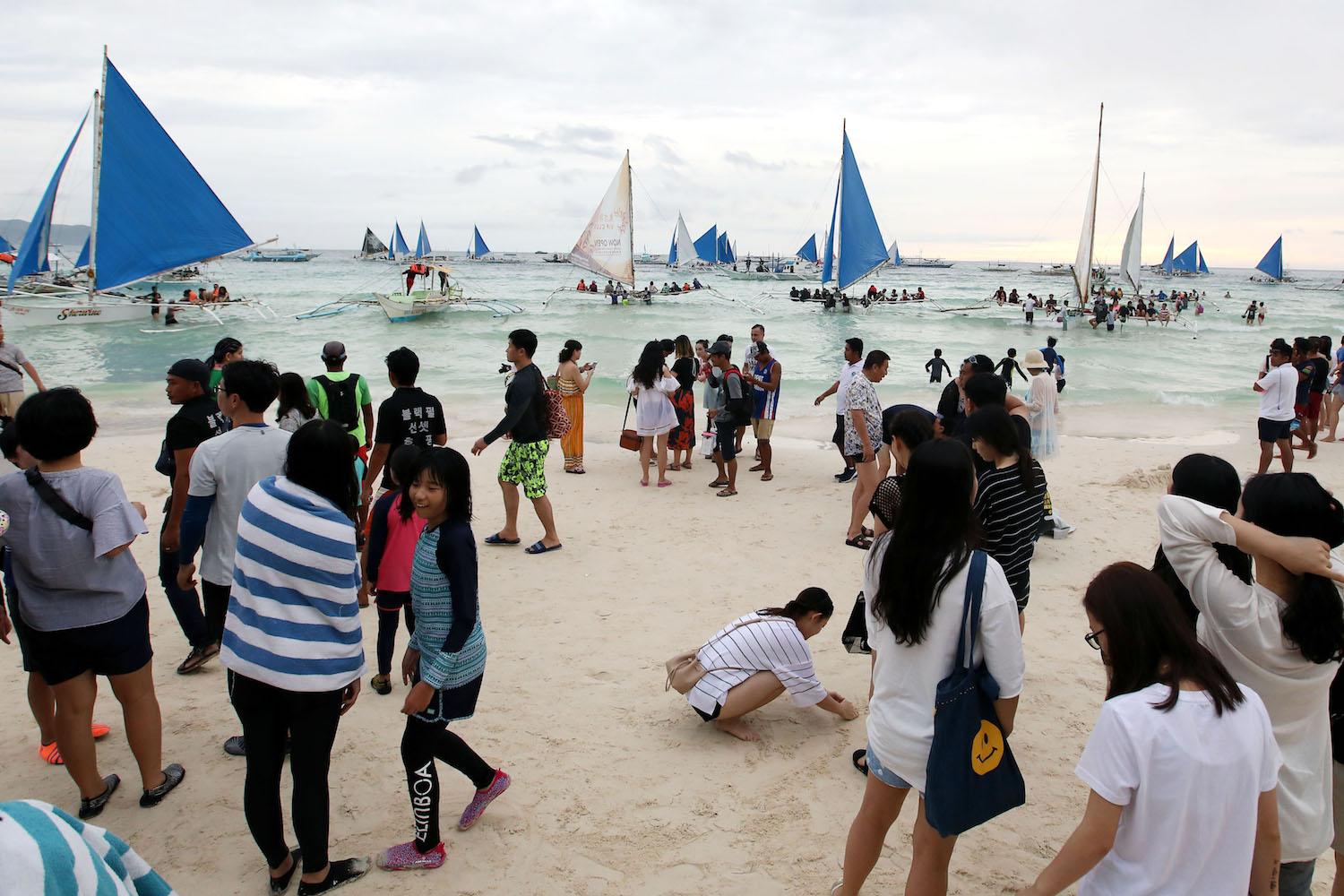 Paradise is officially closed. In a move aimed at saving the Philippines top tourist destination from further environmental degradation, President Duterte has ordered the closure of the island of Boracay starting April 26 for up to six months. During that period, no tourists, foreign or local, will be allowed to visit the island.
The move has been criticized by local business owners, who say that closing the island will hurt business and put local workers out of jobs. On the other hand,  the island could use a break. Ever since the New York Times predicted in 2010 that Boracay would become Asia's next big tourist destination, visitors have been flocking there for its white sand beaches and infamous nightlife. In a few short years, the island became a top draw in Asia, especially for large numbers of Korean and Chinese tourists. The laid back island went from wooden beach huts to luxurious modern hotels, with fast food chains and shopping malls rising up to meet the growing demand of wealthy travelers.
Now Boracay is buckling under the weight of a tourism burden that its current infrastructure simply cannot support. Water and garbage disposal systems are already failing to meet the island's demand, but the sewage poses the biggest problem. A majority of businesses runs without discharge permits, some draining waste water directly into the sea. In a now viral video, a barely offshore pipe can be seen pumping black water into the ocean, while a windsurfer coasts by in the distance. Claims by Duterte that the island has become a "cesspool" are not far off the mark.
Environmentalists are hailing the move as a breakthrough, and praising Duterte for putting sustainability at the forefront of the tourism discussion. If this move is meant to preserve Boracay, so the next generation can enjoy it as Presidential Spokesman Harry Roque has claimed, then perhaps it is not such a bad move. At a time when nations are talking a lot but doing little to implement real sustainability, it is difficult to fault a government for taking a hardline stance on protecting the environment.
And yet many observers are shocked by the decision – not because it's a bad idea, but because it came from Duterte. Few people expected a man criticised for his violent war on drugs to find a sudden soft spot for the environment. But while the decision might be surprising, there is nothing unusual about the way Duterte has approached this. As Duterte showed in his approach to Manila's drug problem, he is a leader who has never needed a chorus of approval before making bold decisions. Duterte made this clear after facing criticism from US President Obama for his war on drugs, where he looked quite comfortable telling the American President exactly what was on his mind.
The population of Boracay sits somewhere around 40,000, with a majority working in the tourism sector of an island that now rivals Bali and Phuket for tourist dollars. The closure could end up to 36,000 jobs, and some business owners fear the island will never recover.
"Tourism in Asia is very competitive," a local business owner and operator of the island's Boracay Beach Resort, told the New York Times. Boracay's Chamber of Commerce and Industry proposed that instead of closing the island, those found polluting should be cut off from the water supply. But Duterte's stance has been unwavering, and perhaps this time he is in the right. While his approach might sound extreme, the Chamber's request would likely fail to truly address Boracay's problem, which stems from inadequate infrastructure and runs deeper than just a few misbehaving businesses.
Whether a full closure is better than finding a working solution and adapting it slowly over time is hard to say. Governments have a tendency to cave in to short-term economic pressures and postpone projects designed to improve the environment, and at least the Philippines is taking this one seriously. What we can know at this point is that while the decision may come as a surprise, for an all-or-nothing president, this approach is par for the course.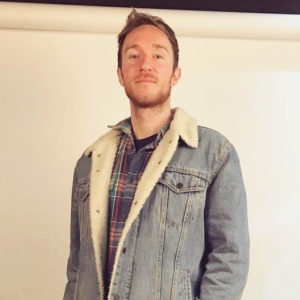 Latest posts by Josh Doyle
(see all)