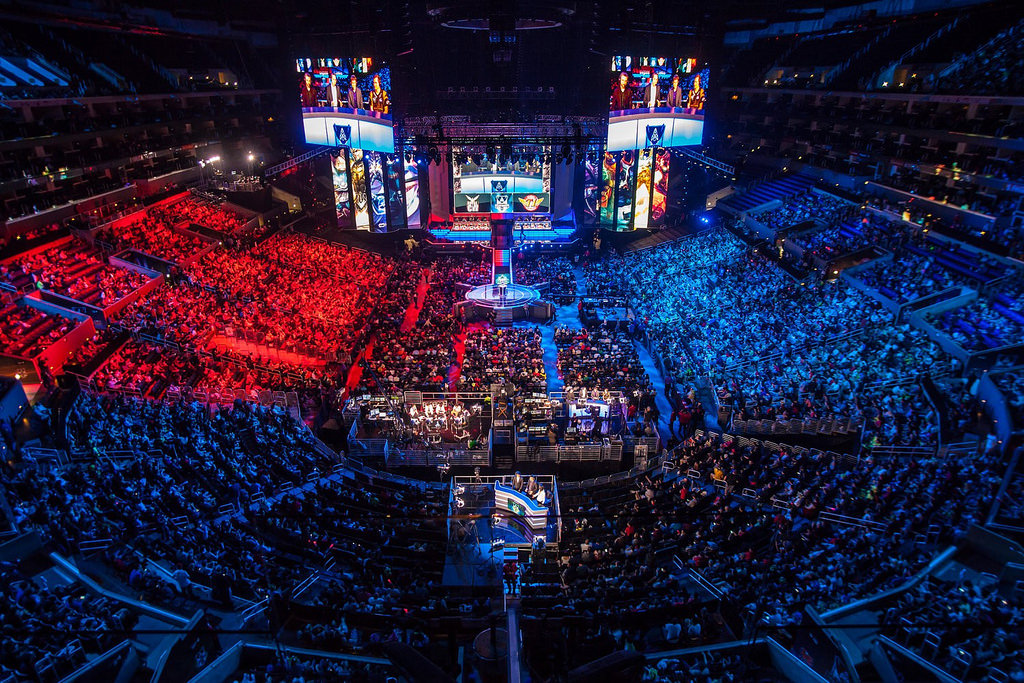 It's Monday morning rush hour on Seoul's Line 2 subway. A row of craned necks huddle over smartphone screens as pre-recorded announcements vainly urge the throng of people shuffling off at Sindorim station to look ahead, not at their devices. A university freshman holds her phone horizontally between two thumbs, collecting points in an RPG-game, seemingly oblivious to the fact that the suited businessman next to her is engrossed in the same game.
Gaming is everywhere in Korea. Around the world, acknowledgment of gaming as a real sport – and its participants as true sportsmen – is still in progress, but South Korean esports has already made young Koreans (mostly males) see gaming as a legitimate career path. Esports players have become role models for youngsters and some are treated like any other K-pop or K-drama celebrity. For example, Lim Yo-hwan, nicknamed "Terran Emperor", was one of the most successful players of the Starcraft game and still is considered to be an icon and role model for esports players and amateurs.  Gaming is not just one of the most preferable leisure activities for Koreans, but many often it is the leisure activity. Statistics show that 28.9 million people play games in Korea, more than half the population. Men are overrepresented in console and PC gaming, but almost sixty percent of men and almost fifty percent of women play games on their phones at least once a month. Twenty percent of the Korean population watch esports tournaments several times per month, and sixty-four percent are permanent esports viewers. All of these make the country the 4th world's biggest game market. What were the circumstances that led to the great surge of the gaming industry and culture in Korea?
Where it all began
Due to the great economic growth in the from the 1960s-90s, South Korea developed a cluster of creative industries, including video games. At the end of the 1990s, when video games and esports was in its infancy, the South Korean government decided to build a national broadband network. Widespread internet access led to the rise of online and video games in Korea, as well as the now ubiquitous internet cafés, and laid the foundation for gaming to become truly part of the mainstream culture. The boom of interest in video gaming in South Korea has contributed to the development of esports around the globe, as the country has become a world leader not only in playing video games, but also in their development and testing.
The Korea Esports Association (KeSPA) was founded in 2000 in order to manage and foster the development of esports in Korea. The goal was to make esports an official sporting event and to commercialize it in all sectors. KeSPA broadcasts esports tournaments and encourages citizens to play video games and form new events and championships. Their efforts include, for example, establishing KeSPA Cup, a tournament where players of all types of different games can participate. Since 2011, the Korean National Assembly has tried to boost the development of esports through a special program. The program attempted to bring together esports groups and sponsors from the gaming industry with the media and even academia. The National Assembly then enacted special legislation for the promotion of esports knowledge, which successfully increased awareness of esports culture. These days, esport championships have become big social events for Koreans, and usually, attract thousands of people who want to cheer for their favorite gamers.  
With these gamers and fans, big money is involved. A joint report from the Ministry of Culture and Korea Creative Content Agency released in November 2017 shows the gaming industry has experienced rapid growth just in the past few years. The gaming market intelligence site Newzoo has calculated the industry revenues to around $5.6 billion for 2018. These numbers are expected to grow as South Korea's games gain more global popularity.
A problem of addiction?
As revenues rise, so does the number of people with gaming addiction. Though many people, including some professionals, still claim that gaming cannot be regarded as a psychological disorder, from September 2018, "over-gaming" was officially recognized as a disorder by the World Health Organization. Considered a disease caused by addiction, symptoms include being unable to control playing time, intensity, frequency, and priority that one person gives to gaming, as well as increased time spent gaming despite the known negative consequences. Some of the side effects include refusing to eat or sleep, and refusal to socialize with others.
In South Korea, gaming typically starts in middle school. It is during these ages that children begin to gradually lose their interest in school, friends and family. Sleeping and eating habits worsen, and cases of adolescent gamer deaths due to addiction to video games have been rising. The government attempted to address this with a 2011 passage of the 'Shut down law.' It was intended to prevent game access between the hours 12 am-6 am for adolescents under 15 years old. Under the system, while logging into a site,  a user must enter his or her national ID number where the age is also coded. But at the same time, the system caused further issues. For example, crafty gamers simply stole their parents' resident registration numbers or used their parents' ID in order to get around the block. In the end, the law failed to protect children from excessively playing games. In addition, the Cinderella law, as it is also known, does not address mobile games. In 2017, the number of mobile users was estimated to be 36.3 million people.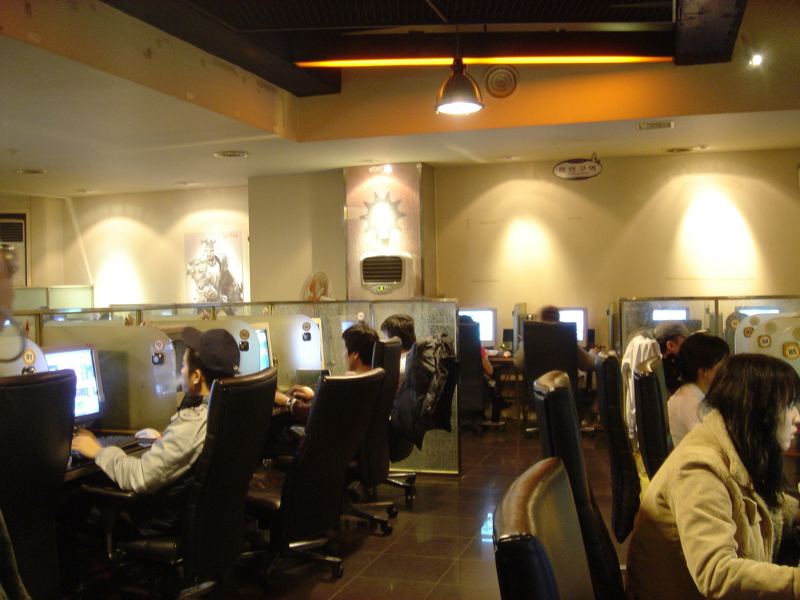 Why did gaming become so popular in Korea?
Park Young-mok, the CEO of Nchant Interactive, a mobile game development company located in Seoul, points out gaming still remains a good way for school and university students to relieve stress and relax after a long and hard day of studying. In South Korea, educational achievements are seen as the main priority for youth, making the educational environment highly competitive. Regrettably, this does not leave much time for South Korean children to enjoy outdoor activities. This indoor culture has contributed to many students' preference to play video or mobile games while connecting with their friends via the internet in their free time. South Korean university students Sohee and Youngjun agree with Mr. Park, mentioning that some of the reasons they spend a lot of time playing were boredness or high level of stress. They said games helped them switch their attention to something else.   
In South Korea, peer pressure is also a factor.  Korean society is highly collectivist, and this influences gaming culture as well. Playing mobile or online games with friends and colleagues is very popular. It is sometimes even regarded as impolite to decline the social invitation to play. Many people play games just because their friends ask them to play.  
Today esports and gaming can be named as a part of the South Korean culture. New York Times Magazine called gaming and esports in Korea a "national pastime,"  underlining the idea that gaming in South Korea is more than just playing. In reality, in a society where divisions between age groups are rigidly upheld, the gaming subculture could be the bridge that joins thousands of people of different ages and professions, especially as the gaming world has become regarded as mainstream.   In fact, gaming is not only about sitting hours and hours building castles or killing orcs. Gaming also gives people special and vivid memories that connect their friends or childhood. Youngjun reminisces his first Gameboy with Pokemon pack with the interface all in German and spending the weekends with friends back in the United States, playing League of Legends all night.
" In the future, South Korea will become a hub for development of the gaming cluster. Since South Korea 's neighbors have high capital potential, more inflows into domestic gaming market are expected from China and Japan, which will boost the development of new technologies and give new opportunities for the gaming and esports industry",  Park Young-mok added. For now, we can just enjoy playing Battlegrounds with friends as we wait for the next big thing from the South Korean game makers.
Latest posts by Valentina Popova
(see all)