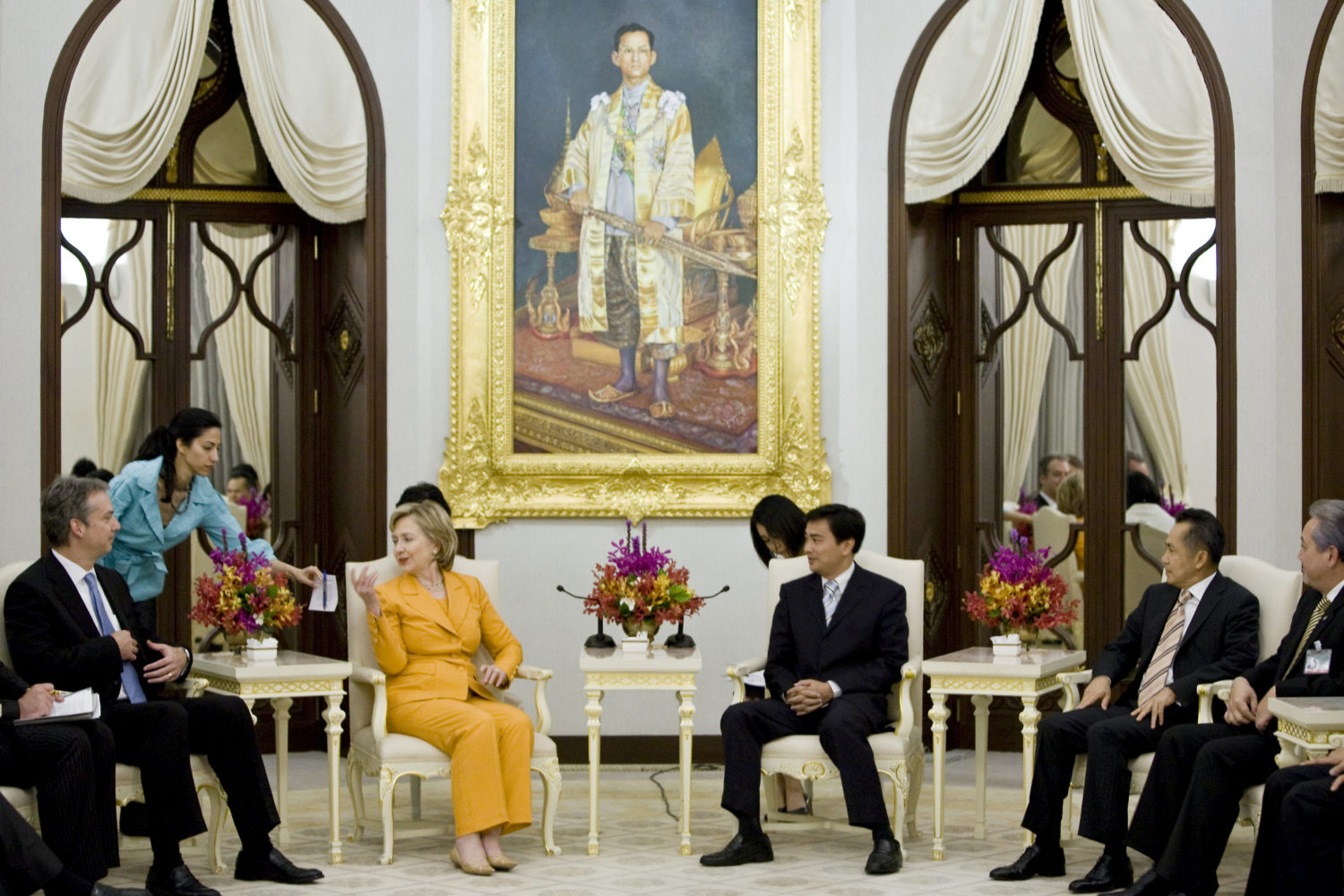 It was 2:30 am on June 13th, 1972 when an unlikely group of men – a former Fidel Castro revolutionary Mr. Sturgis, a Miami real estate agent Mr. Martinez, a locksmith Mr. Gonzalez, a Havana born CIA spy Mr. Parker, and an FBI and CIA veteran Mr. McCord – were caught sporting business suits and plastic gloves while removing paneling in the Democratic Party Headquarters. The attempted bugging of the Watergate headquarters unraveled into one of the biggest political scandals in history; its infamy so great that 'gate' now serves as a suffix affixed to scandals throughout the world.
James McCord Jr.'s position as the security coordinator of President Nixon's re-election campaign raised the alarm bells. More links to the White House emerged and several of Nixon's aides were directly connected: G. Gordon Liddy, Frederick Cheney LaRue, and E. Howard Hunt, Jr.. Nixon's response was to immediately get rid of his four closest aides. Soon came the resignation of White House advisors, the President's legal counsel, and eventually President Nixon himself.
History's favorite scapegoat, villain or unsung hero, the political aide, remains one of the most mysterious yet consequential figures, playing key roles in both times of crisis and triumph. What makes aides so hard to pin down is exactly what makes them so valuable, their ability to serve several roles and purposes; to maintain a low profile for high profile bosses; and to act either as an extension of their boss or under the liability of their own name. In return, aides' careers and futures are tied to the rising or falling prospects of their bosses. Such symbiotic relationships often lead to intensely loyal, long-term relationships necessary to all whom have risen to leaderships of consequence.
For women leaders, more of whom are entering the political arena these days, aides are especially important because female leadership carries such symbolic weight and attracts heightened scrutiny. Aide's are crucial assets, especially for unconventional or minority leaders, serving the needs of highly public, complex leaders who are tasked with responsibilities too heavy for any single person to carry alone.  In the last year, we have seen several complicated relationships emerge between female leaders and their aides that highlight the ways in which they may ameliorate or heighten the unique challenges their bosses face.
In Myanmar's November, 2015 election, the first democratically held election in the country after half a century of military-ruled government, Aung San Suu Kyi was not allowed to run for the presidency. The Nobel laureate and leader of the NLD party, Suu Kyi could not run on the ticket due to a targeted law recently passed by the former junta, barring citizens from running for the highest office if their children are not citizens of Myanmar – she has two children born in the UK. Though she is not president in name, Suu Kyi has become the de facto leader of Myanmar by having her longtime and devoted male aide, Htin Kyaw, serve as head of state while she serves formally as Foreign Minister among a handful of other cabinet positions. For women prevented from top leadership positions, be it targeted legal handicaps or entrenched cultural and institutional sexism, aides can serve as important proxies. It has worked for Suu Kyi so far.
In the recent American presidential upset in which Hillary Clinton's victory was all but laid in stone according to the media and virtually every poll out there, a proxy male aide would make no sense. The purpose of a Hillary Clinton presidency was not only to show that a women could run the country, as Suu Kyi does, but that Americans would be willing to elect a woman. It appears gender is still an impediment. Clinton's longest serving, most loyal and closest aide, Huma Abedin, found herself at the center of a pseudo-scandal that may have cost Clinton the presidency.
Abedin has been called "Hillary's Shadow" and a second daughter by President Clinton, who presided over her wedding to former Congressman Anthony Weiner. Abedin has been Clinton's loyal aide for two decades since she was First Lady. Today she is a well-regarded and widely-known gatekeeper to the Clintons, who has been described by a Clinton lawyer as, "one of the key glues that holds Clintonworld together…. She knows everyone and everyone knows her. She knows their strengths. She knows their weaknesses." However, Abedin's deeply intimate relationship with the Clintons, especially their ties to her failed marriage, may have become a liability for both Abedin and the Clintons.
In a Vanity Fair profile back in February, "Is Huma Abedin Hillary Clinton's Secret Weapon or Her Next Big Problem?" Abedin was described as a victim of her connection to Clinton. Republican Senator Grassley doggedly tried to incriminate Abedin for doing side work for a consulting firm while working as a "special government employee" for Secretary Clinton. Abedin was just one among many in the Clinton camp to be targeted. The Vanity Fair article wrote, "Abedin finds herself the latest victim of the Stop Hillary movement." Then, several days before the election, FBI Director Comey prematurely reopened Clinton's email server issue after copies of Clinton emails were found on Anthony Weiner's laptop. Many advised Clinton to distance herself from Abedin and her estranged husband – Abedin had become the liability. The emails revealed nothing new and the case was dropped. Clinton, campaign staff, and pollsters have looked at the polling data coming and now blame Comey's suspect actions as one of the causes of the surprising defeat. Both Abedin and Clinton suffered from their mutual connection, though not necessarily from any avoidable mistake on their part. Nothing is surprising or wrong about finding non-confidential emails on a computer in Abedin's possession, nor anything especially wrong about working part-time for Clinton and having a consulting job on the side. As this election season in the US shows, women with power will come under higher scrutiny, which only doubles in female boss-aide relationships.
In South Korea, the recent scandal of President Geun-hye Park and her shadow aide, popularly referenced as Choi Soon-sil-gate, has caused perhaps the greatest political crisis in South Korea since 1987. In late October, revelations uncovered the identity of a secret aide President Park has relied on during the tenure of her presidency and previous political career. The mysterious aide is Park's long-time friend, Choi Soon-sil, the daughter of the controversial South Korean religious leader and Park's former mentor, Mr. Choi Tae-min. According to a Korean intelligence report, Mr. Choi may have taken advantage of an impressionable and emotionally fraught Park after the assassination of her mother, approaching her with a story about her dead mother contacting him. Mr. Choi offered his daughter as a confidant and aide of sorts. Since then, Choi Soon-sil and Park have been inseparable.
Now that it appears Park has shared confidential documents with Choi Soon-sil, important national speeches, policy documents, presidential schedules, and deferred to her influence on other occasions, both women are facing the end of their political lives. President Park awaits the constitutional court's ruling on her recent impeachment. Choi Soon-sil has been arrested and will likely face charges for peddling influence via her relationship with Park to wrestle US$68m from Korean conglomerates for two dubious non-profit groups.
Investigation is under way, yet many unsubstantiated accusations have been thrown around that may have, unfairly, added fuel to the fire. The extent of the Choi-gate scandal remains to be determined, but Park has already foregone her power to appoint the newest PM, fired all her top advisors and succumbed to the calls for political atonement for her sins. What is noticeable, however, is just how quickly accusations became gendered such as shamanism, witchery and sexualized comments about Park and Choi. It threw into relief just how fragile female leadership is in Korean society, just how easy it is to demonize women who have done, sadly, no worse and no better than their male precursors.
Aides of all sorts have been around as long as there have been leaders, they are the other side to a coin. Leadership requires support; it is a difficult and often lonely business. Sometimes we turn to sleep aids and other substances, sometimes it is new gadgets, often it is the people around us. Today we are seeing more women political leaders, women who must overcome different challenges than their male counterparts. How they overcome these challenges will rest partly on who they have as aides and whether these aides find more gender-sensitive ways to serve them.
Latest posts by Lucy Sexton
(see all)