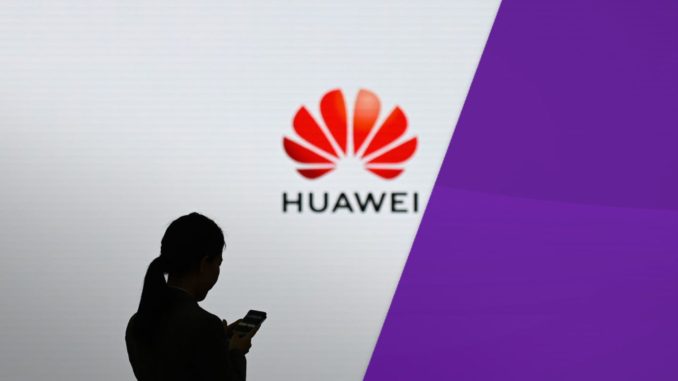 Are transnational corporations really as transnational as they claim to be? The recent crises surrounding Huawei suggest that corporations may be more constrained by politics than we imagine — and globalization may be far less inevitable than is supposed. We may be heading towards a future of technological and economic fragmentation unlike anything we've seen since the Cold War, argues editor Samuel Gardner.
Perhaps no corporation on Earth possesses as much economic power, while facing so many explicitly political barriers, as Huawei Technologies. Originally a telecommunications firm from Shenzhen, China, Huawei has risen in a little over thirty years from a minor regional player to a dominant transnational powerhouse in information technology. Yet despite the increasing market share and economic clout Huawei wields, it finds itself increasingly embroiled in explicitly political obstacles, largely due to longstanding and deep ties to the Communist Party (CCP). Despite repeated claims that it is independent of the Chinese government and the party that controls it, Huawei still finds itself fighting an uphill battle. It seems likely that political rather than strictly economic concerns, might well dictate the future of the company- and could lead to a state of economic fragmentation and partition – the likes of which has not been seen since the Cold War.
The Imprisoned Heir
The first of these most recent political entanglements was the arrest in December of Meng Wanzhou, Huawei's Chief Financial Officer and the daughter of Huawei's founder Ren Zhengfei. American prosecutors allege that Meng Wanzhou used a shell company to sell Huawei products with American components to Iran, a charge that Huawei denies. Currently Meng Wanzhou is being held on bail in Canada, awaiting extradition proceedings to the United States, although she has sued the Canadian government for wrongful arrest.   
It is widely speculated that the arrest of Meng Wanzhou has led the Chinese government to arrest several Canadian citizens in retaliation, in a move the Canadian government calls "arbitrary" and "unacceptable." Although the Chinese government has not formally admitted to a link between the arrests of Meng Wanzhou and the detainment of Canadian citizens, many analysts agree that it is retaliatory in nature. Of course, the more aggressively the Chinese security services move to support Huawei, the more certain Huawei's critics become that Huawei's links to the CCP could pose other kinds of threats as well.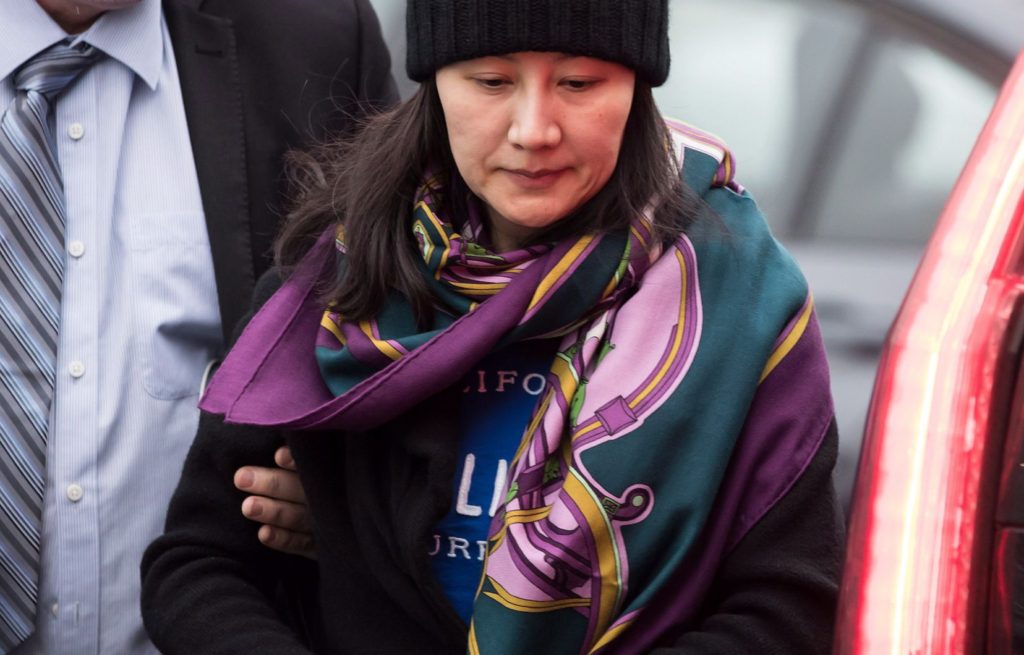 The 5G Debacle
The second major crisis Huawei has faced recently revolves around new 5G internet technology and American concerns about intelligence sharing. Huawei has quickly risen to become an industry leader in 5G technology, the key infrastructural development underpinning the much vaunted "internet of things." The future of 5G infrastructure is a major arena of economic competition — many have made the argument that whoever controls 5G globally will be positioned to wield enormous influence through the technology.
Huawei is competing with other hardware manufacturers like Cisco, Eriksson, and Nokia; but the American government has taken a strong stance against the incorporation of Huawei technology in allied countries, claiming that the Chinese government may utilize Huawei's networks for espionage purposes. Huawei denies that it would cooperate with such a demand. But experts have noted that under Chinese law, it would be illegal for Huawei to refuse.
Huawei counters such charges, arguing that no proof has ever been offered of wrongdoing by their company. American fears of Chinese espionage are based entirely on suppositions of what could be done, rather than on anything that has happened in the past. Applying this standard to any country other than China would suggest no company outside of US borders should be trusted. In addition, many Chinese argue that American accusations are hypocritical — in 2010 it was revealed that the NSA had hacked the private cell phone of German Chancellor Angela Merkel.
This struggle is even more important than it might seem, since the speed of information transfer that 5G technology allows will be critical for many future technologies. Building an infrastructure capable of handling that much information could prove a windfall on par with the invention of the internet itself, which is one more reason many in the American government oppose Huawei's potential market domination.
Hey, four-eyes!
American attempts to turn allies against Huawei's expansion have had mixed success. Although several close American allies such as New Zealand, Canada, and Australia have followed the American lead in banning Huawei components in their critical infrastructure, the UK has not. This defection by a key US ally is especially important, since the five anglophone countries together form the "5 Eyes" intelligence sharing group. The American fear that Huawei hardware may pose a risk is especially heightened in this setting, when sensitive classified information is being shared between governments.    
Yet, despite America's insistence that its closest allies forego Huawei infrastructure, the British government has granted Huawei access to what it calls "non-core" parts of its national networks – a move that may put the 5 Eyes agreement into real peril. President Trump is now mulling plans to curb intelligence sharing with the UK over the deal. The debacle has already inflicted real damage to their alliance, resulting in the firing of UK Defense Minister Gavin Williamson following an alleged leak about the UK plans to use Huawei for limited parts of its network.
Despite these allegations, however, Huawei is an industry leader and offers significant advantages over its competitors. Vodafone, the world's second largest mobile company, has warned that a complete ban on Huawei parts and technology could delay 5G deployment for months, if not years, and cost countries billions in the long-run. This reality forces the UK, and by extension other American allies, to weigh the risks of possible Chinese espionage — and the risk of alienating their most powerful ally — against these very real costs in money and time.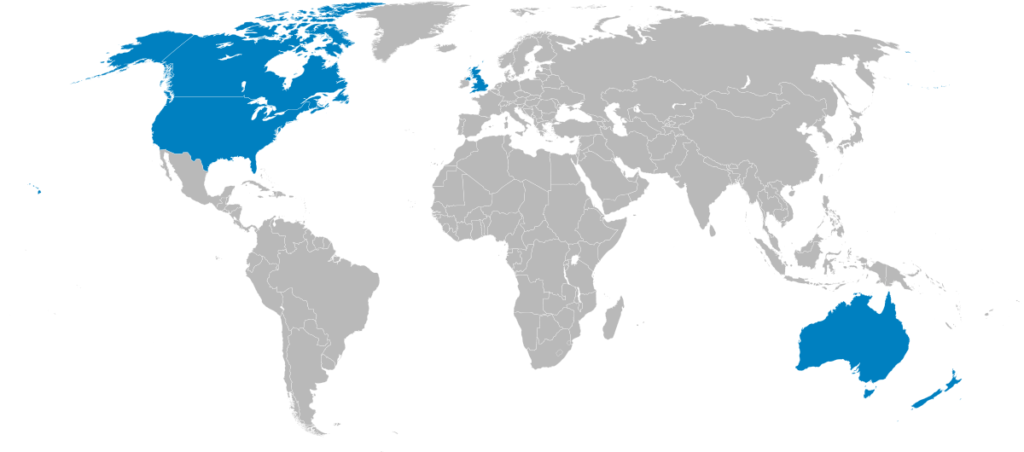 The 5G Front in the Trade War
Of course, all of this is happening against the background of a sprawling and messy trade war sown with tariffs and counter tariffs that is increasingly becoming the focal point  of US-China relations. Spillover from this trade dispute between the world's leading superpowers has come to define not only their relationship, but is impacting the central dynamics of East Asia and global trade as a whole.  And, increasingly, it is through this lens that virtually every major interaction between the world's first and second largest economies is seen. Against this backdrop, the American moves against Huawei seem like a central front in a widespread economic war.
China has already banned foreign tech giants like Facebook and Google, but the distinction between the World's internet and the Chinese internet is widening. The United States had already long banned the use of Huawei products on American military bases. On May 15 the US Department of Commerce upped the ante, adding Huawei to its list of entities that American companies are forbidden from doing business with unless they have the permission of the US government.
Shortly thereafter, Google suspended Huawei's access to the Android operating system. This move will have limited effect on Google's business inside China, where much of its proprietary apps such as Google Search, Maps, and the Play Store are blocked anyway. However, the impact on Huawei's ability to market outside China will be more far-reaching. If this move invites another round of escalation between China and the Unites States, then Huawei, once the global player with ambitions to dominate the world's telecoms, could find itself stuck playing in a strictly Chinese market. At the same time, the Chinese market may become even less friendly to foreign firms.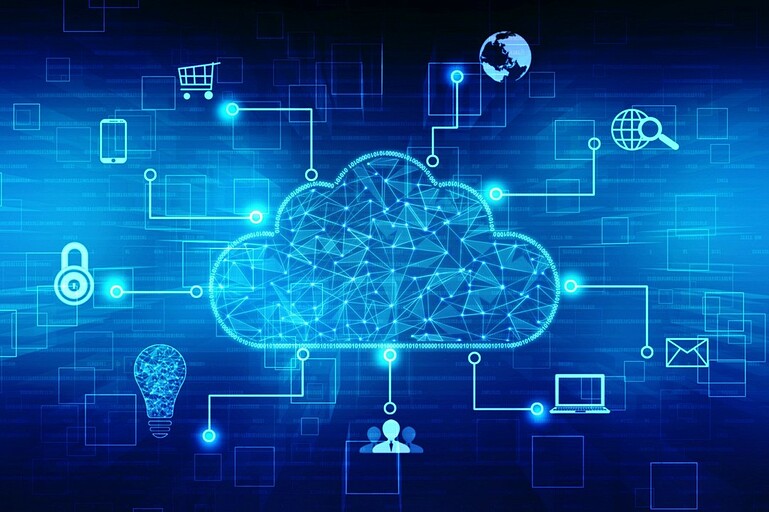 A striking feature of the trade war has been the opacity of American aims, both specifically when blackballing Huawei and more generally. Huawei is not neglecting any tests or safeguards. Instead the American case seems to be that Huawei, because of long-standing ties to the CCP, is inherently a security risk. Similarly, American demands with regard to the trade war have been surprisingly vague and unclear. The Trump administration still has not articulated a clear set of demands for China to meet, making it unlikely that the already drawn out trade war will end any time soon.
The opposition to Huawei appears to be about forcing Huawei out, rather than about getting it to jump through any particular legal or bureaucratic hoop. This seems to fit with the American trade war strategy, which seems to be more about inflicting damage to China rather than forcing China to adopt any particular policy. The fact that the Americans have not defined any win-condition suggests that they don't necessarily want to "win" the trade war at all. Rather, they want to use the trade war to do something far bolder, and far harder — disentangle from the Chinese economy globally.
During the Cold War era, corporate supply lines simply couldn't cross the Iron Curtain, not for economic but for political reasons. In a future marked by massive economic containment of the Chinese economy, and Chinese retaliations, American tolerance of Huawei in Europe, then, would be no more acceptable than American tolerance for a Soviet manufacturer in Western Europe. Of course, accomplishing this goal would be staggeringly difficult, mind bogglingly expensive, and will have some surprising implications, even posing a real threat of breaking the internet itself.   
The End of the Internet
Backlash against Huawei could go beyond just damaging trade — it may accelerate the breakdown of a shared internet and the globalized supply chains it helped create. Is Huawei master of its own fate, or is it hostage to geopolitical currents far outside its control? If it is the latter, we may be in for a very different future than what has been predicted — one marked by a decline of transnational corporations, and an increase in technological and economic fragmentation worldwide.  For the first time since the Cold War, we could see a weakening of the economic commons, and even the end of the internet as a shared global community.
We are accustomed to the idea that transnational corporations are increasingly independent of the legal controls of their countries of origin. For decades we've heard the rhetoric of globalization heralding, not without cause, a world where economic logic trumps domestic political concerns. This idea appears to be under assault on several fronts, however. Politically, the rise of populism and national protectionism, from politicians as diverse as Donald Trump and Bernie Sanders, suggests widespread opposition to globalization.
Economically, recent moves towards data localization laws pose a real danger to companies like Facebook and Twitter, which thrive on moving data freely and easily over national borders. And culturally, the increasing effectiveness of national censorship regimes in China and elsewhere, suggest we could be seeing a rollback of the trend of globalization that has defined the past few decades of growth.
A world in which the Chinese Internet is distinct from the European Internet, which plays by different rules than the American Internet, is a world without an internet at all. Instead, we could be seeing the birth of a splinternet — a fragmented and balkanized internet, controlled by different national regimes- in which everything from e-commerce to social media to global manufacturing is transformed.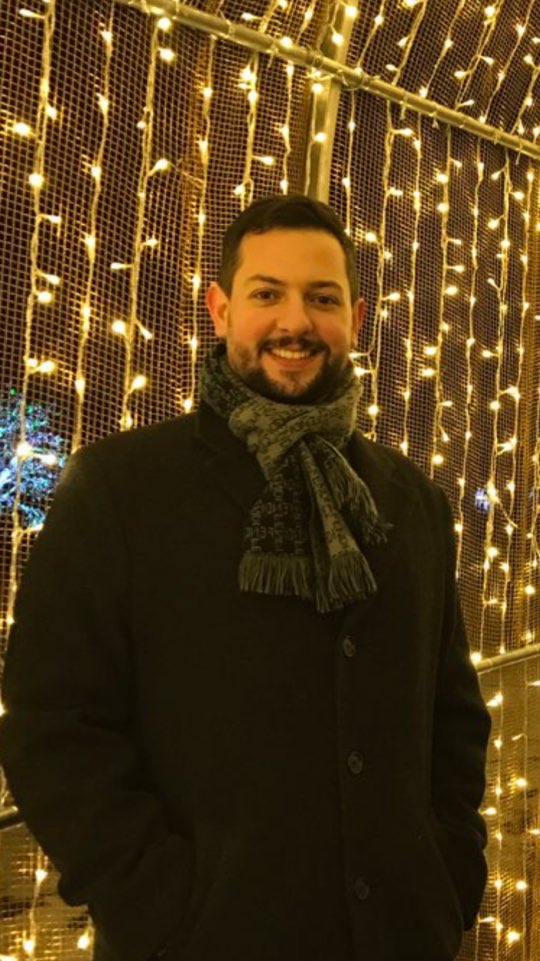 Latest posts by Samuel Gardner
(see all)