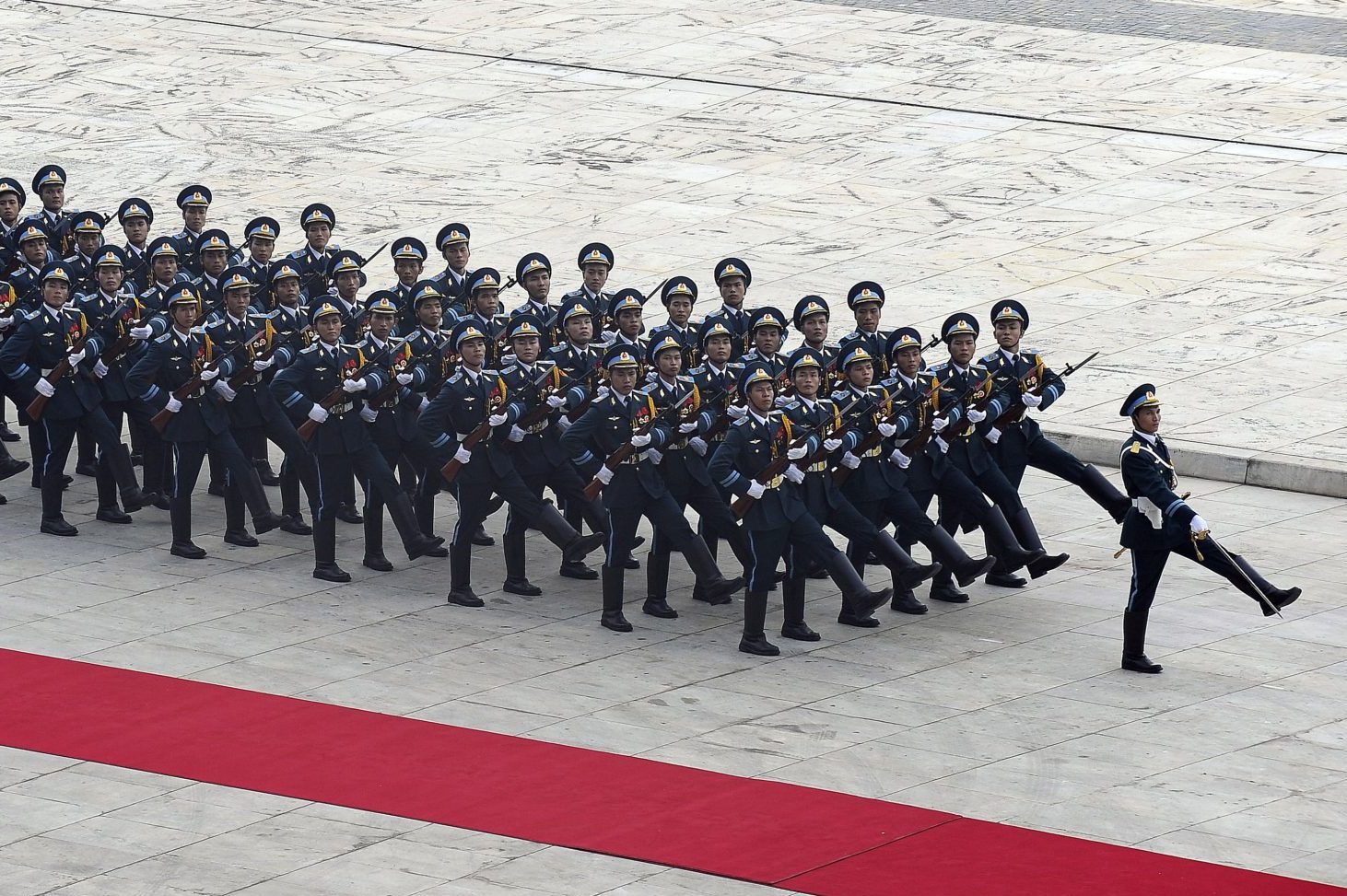 All eyes are on Vietnam. A country that exactly two decades ago had 51% of its population living under the World Bank's poverty line, now finds itself at the center of Southeast Asian affairs and great power politics. It was in this hallmark year of 1995 that Vietnam normalized relations with the US, opened its markets to the world, and became a member of the Association of Southeast Asian Nations (ASEAN).
ASEAN – a group of ten nations aimed at greater economic, diplomatic, and human integration – is still not as developed, integrated or a united bloc as the European Union (EU), but it is on its way. In December of last year, the ASEAN Economic Community (AEC) went into effect, promising a new level of integration. Furthermore, despite Chinese attempts to drive a wedge between member states, ASEAN has remained relatively united in their stance on South China Sea disputes. Part of that unity in the face of Chinese aggression is a result of Vietnam's efforts to keep ASEAN members committed to multilateral, legal dispute settlements – however much China pushes for bilateral solutions.
Vietnam's centrality to security, trade and development relations in the region is both a cause and symptom of Vietnam's growing leadership within ASEAN. According to a recent Brookings Institute paper, "Vietnam has not only socialized quickly into the Southeast Asian community, but it has also proven capable of taking a more central role…Twenty years after joining ASEAN, Vietnam is arguably the most active player in the region in terms of foreign policy."
The story of Vietnam's ascent in ASEAN is the story of Vietnam's rise in the eyes of the rest of the world, and also in the eyes of itself. Vietnam, the World Bank's development poster child, has grown in population, GDP, poverty eradication, trade and almost any other index at stunningly fast rates. Since the start of its doi moi policy that opened its markets and diplomacy to the world, Vietnam has created diplomatic relations with 188 countries, trade ties with 245 countries, and is now active enough in the UN to contribute to peacekeeping forces. Vietnam was recently recategorized as a lower-middle income country, and has East Asia and beyond aggressively vying for influence, offering billions in FDI, trade and cooperative development projects. The country's future looks equally promising with a "golden population" in which nearly half the country is 30yrs of age or younger and Internet penetration is one of the deepest in the region. Its geographical positioning, with 3,260km of coastline, also makes the country central to trade development and maritime activities in a rising Asia. This same momentum is mirrored in ASEAN, in which Vietnam, previously an ASEAN Tier-2 country with Myanmar, Cambodia and Laos, is now moving towards Tier-1 status. According to the Brookings Institute, Vietnam will be a bridge between the top Tier-1 countries and Tier-2 countries at the low end of the development gap. Again, Vietnam is poised to place itself in the center.
Vietnam's star power in ASEAN is not only because of its leadership in establishing the AEC, or its impressive growth and effective diversification and multilateralization, but also due to Vietnam's new brand of diplomacy and its historically resistive relationship to China.
South East Asian countries have developed what has been called bamboo-diplomacy, "always solidly rooted but flexible enough to bend whichever way the wind blows to survive." But in recent years, Vietnam has developed what is referred to as 'clumping bamboo diplomacy,' described by former Deputy Prime Minister Vu Khoan as, "the more interdependent ties we can cultivate, the easier we can maintain our independence and self-reliance, like an ivory bamboo that will easily fall by standing alone but grow firmly in clumps." Others at Brookings, East Asia Forum and magazines like The Diplomat have referred to it as Great Powers Diplomacy, playing the US, China and Russia off each other as they vie for greater security and diplomatic ties with Vietnam. Of especial importance is who has access to the strategic Cam Ranh Bay's deep-water naval port and airfield, a source of tension and insecurity between Russia and the US. Vietnam's ability to navigate great power politics to the furthering of its own interests, increasing economic support and ties with all the major countries as well as security partnerships with Russia and the US, has given Vietnam credibility among its more inward looking neighbors. With the mounting tensions in the South China Sea, Vietnam is at the frontlines of geography, politics and security concerns.
According to National Interest, "Vietnam is the most capable and determined Southeast Asian state to challenge China's claims in the South China Sea." Not only does Vietnam have experience in engaging in maritime skirmishes with China, but Vietnam also proved its tenacity and ability to withhold Chinese aggression while simultaneously fighting in Cambodia during the China-Vietnam border war in 1979. Despite this history of antagonism, the two countries still enjoy a healthy and prosperous relationship. China has become increasingly aggressive but Vietnam has held strong and continues to insist on multilateral agreement and cooperation. Despite China's recent misleading media coverage of the 10-point and 4-point cooperation "agreements" with certain ASEAN members, the ASEAN coalition and every single state have denied any budging on the insistence of legal and multilateral settlement (Philippines President Duterte a confusing, but ultimately hollow, exception).
Vietnam's reputation of refusing to bow to foreign influence or sign away exclusive control over its land or policy, is best reflected in its post-cold-war 1991 policy, vua hop tac, vua dau tranh, of no-alliances, non-alignment and independence. This policy holds strong today and is respected by Vietnam's neighbors. Vietnam's leadership and persuasion in the South China Sea crisis, as well as its overall growing leadership in ASEAN, depends on keeping this legacy and reputation intact. As authors Le and Collin wrote in The Diplomat, "back-pedaling from or doing anything antithetical to its post-Cold War foreign policy would deal a blow to Vietnam's standing within ASEAN."
Vietnam is good at biding its time all the while plodding forward along a precarious middle road between great powers. Refusing to take a big bold action, or making big bilateral alliances or agreements keeps Vietnam from being easily pinned down and therefore making enemies. Its success to date, its continued championing of ASEAN, and its frontline position in the biggest regional security threat have made it a de facto leader in ASEAN's foreign affairs. In addition, Vietnam is a vital part of ASEAN's economic development, bringing in additional trade partnerships, opening up more coastal shipping access, and offering its neighbors a substantive piece of the sought-after Vietnam development pie.
If ASEAN is to become anything even comparable to the EU, it will owe much to Vietnam. If ASEAN's current power is going to be anything more than a, "position attained by default," as Singapore's Defense Minister Hen said recently, it will be thanks to careful maneuvering and steady capacity building from all members, and with Vietnam at the helm.
Latest posts by Lucy Sexton
(see all)