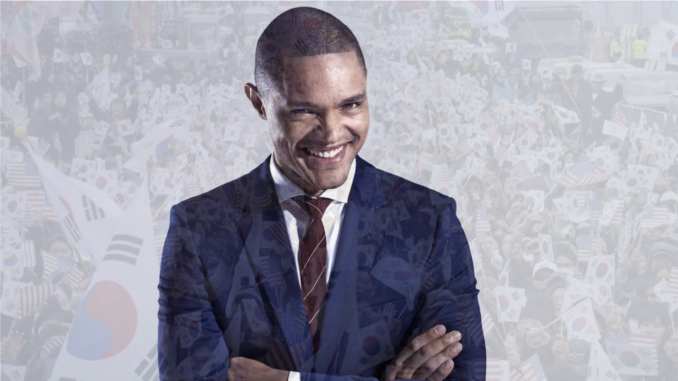 Why does South Korea lack a political satirist like Trevor Noah on its comedy scene when comedy shows and satire are so appreciated in the country? Because persistent government censorship and cultural preferences dissuade Koreans from political satire, argues contributor Matilde Marchetti, graduate student at Seoul National University.
Superficially, political satire is all about taking politics lightly, but there has always been darkness looming underneath. The writers of Charlie Hebdo would certainly testify to that fact, if they could.
Political satire is more important than ever in today's politics. It is an entertaining way of putting forward political arguments in spaces where they are normally forbidden, because satirists have the privilege of judging and speaking their mind using methods that can more easily bypass censorship.
Journalist Anthony Thai wrote that satire has made politics more accessible, leading to more informed viewers who have the potential to form more educated opinions and discuss those views with others…," it provides citizens with food for thought on political news that they might not find in more traditional media, and it might also provide additional opportunities to learn about current political events that might otherwise not be covered in the news or in newspapers because they are considered as minor stories.
This type of comedy plays an important role for democracy and freedom of speech, yet, contrary to what one might expect, it does not seem to be related to neither. Political satire is most popular in the United States, but it ranks 48 on the "2019 World Press Freedom Index," way behind countries like Estonia (11) and Uruguay (17). South Korea, where political satire is strangely absent in spite of a multitude of entertainment shows on television, ranks 41st. This quasi non-existence of political satire in South Korea in main broadcasting channels or TV-shows should be seen as a real concern, especially since the rise to power of the Democratic Party in 2017.
The unpopularity of political satire in South Korea
What caused this silent eradication of political satire in mainstream Korean broadcasting channels? Are other platforms, like YouTube or Webtoon websites, really up to the task of replacing mainstream channels as freedom of speech-friendly outlets?
We should understand South Korea's modern political history in order to understand how political satire censorship works here.
The country began its journey towards democratization in the 1980s, passing that milestone after several decades of authoritarian rule. This implied a strict control on many platforms used to spread both national and international news regarding governmental policies. In particular, the Park Chung-hee's administration used censorship to suppress any depiction of rebellions against the state. Even though this suppression of freedom of speech was characteristic of the following administrations as well, their main target were individuals or institutions in favor of North Korea, or those who were even slightly opposed to the incumbent administration.
Nowadays, even though North Korea remains a sensitive topic, the target of censorship is different from the past, because citizens enjoy more freedom of expression. Gwanghwamun Square, a broad avenue that runs through the heart of Seoul, is one of the most popular venues for protests. It regularly fills up with Koreans protesting for this cause or that. However, there are still some hair trigger topics which authorities consider unacceptable, and one of them is political satire. Comedians, content creators or experts try to avoid framing their thoughts in satirical ways because they fear for their careers.
Censorship and its different facets
The Korean government frequently tries to stop and pressure content creators or TV-programs from stating their opposition towards certain policies or decisions. This censorship might be either direct or indirect depending on the situation or the platform.
For example, during the 2012 presidential race, the TV show "Saturday Night Live Korea" launched a sketch called "Yeouido Teletubbies" which made fun of the presidential candidates by depicting them as Teletubbies (characters from a famous British TV-show for children). The hilarious segment gained much popularity, but the show was cancelled shortly after the election of Park Geun-hye who in the segment was depicted as essentially a foul-mouthed plushie toy.
The fact that the show came back only after her impeachment can also be seen as a clear proof that there existed a "blacklist" of entertainers under her administration, which barred many celebrities from state funding during the Park administration.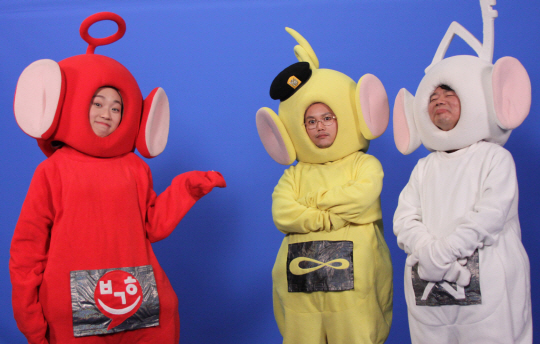 Direct intervention by the government is not the only way that politically controversial TV shows have been banned. In 2014, SBS comic variety show "People looking for Laughter" created a sketch called "LTE News", in which the comedians made fun of Park Geun-hye because of her frequent absence in critical times and her controversial cabinet appointments. A few days later the episode disappeared from SBS' official website. Journalist Ock Hyun-Ju's claimed that this incident depicts a case of self-censorship, which is the result of a system where the heads of broadcasters are appointed by the president, or at least in need of his or her approval. The self-censorship was unavoidable.
Add to that the fact that broadcasting companies consider this type of content risky and non-profitable and it becomes clear that Korean comedians must endure all kinds of pressure when approaching political topics. Easier, then, to just let those topics be.
No respite for liberal platforms
Due to such thorny incidents, entertainers have resorted to new platforms considered more liberal and freedom of speech-friendly, such as YouTube and Webtoon websites.
Because of the websites' initially scarce popularity, their videos or comics were not taken seriously by government officials. However, as the internet became more widespread among citizens hungry for alternative news sources, the Government began to take action.
One of the first bans on these platforms came in 2013, when Jeong Cheong-yeon, author of the webtoon "Majo ì&Sadi",was accused of having criticized the Park administration's privatizations of public firms. Even though Jeong later denied his satirical intentions, his sponsors' pressured him to remove the comic.
This was neither the first nor the last ban of Korean webtoons history, and since the genre is a precarious one for the authors to draw, politically sensitive cartoons became hard to find.

On YouTube, the issue is addressed in a different way. After the platform gained popularity, censorship started to become more and more common mostly owing to the website's own policies.Users can easily report content that they find offensive. No more than a few clicks are needed; everyone has this power.
For this reason, reporting political satire is an effortless task for South Korean authorities. It might sound surprising, but the Moon Jae-in's administration, which has declared that it will make efforts to protect whistleblowers and freedom of speech on various internet platforms, has recently tried to censor YouTube channels as well. In fact, Moon Jae-in's party (Deobureo Minju Party), through its "2019 Plan for Pursuing Key Tasks", has tried to censor many YouTube channels by dubbing them as"fake news" in order to prevent sharing of information that the government does not approve of. This has led many YouTubers to protests as they see this action as a way to be denied their own income by the government.
Is there a chance for political satire to bloom in South Korea?
By now it might be clear why political satire is so difficult to come by in South Korea.
The main reason that comedians such as Trevor Noah are rare on the Korean comedy scene is that South Korea is still a restrictive country when it comes to political comedy. This is clear from the fact that censorship happens regardless of whether the government is conservative like Park Geun-hye's or progressive like Moon Jae-in's.
Additionally, Koreans are not used to this kind of comedy, and seem to prefer to keep comedy and politics separate. This is probably a result of the strong influence of Confucian values in Korean society, a kind of cultural influence which is also visible through the collective — rather than individual — way that Koreans prefer to express political dissent. The March First Movement or the massive candlelight vigils that ousted Park Geun-hye from power show that Koreans have no qualms about holding those in power to account, but they prefer to act enmasse rather than as talking heads on television.
The issue here may not be about finding why political satire is unpopular, but if Korean society will ever be ready, or at least more open-minded towards it. The benefits to Korean democracy and freedom of speech would surely be worth it.
Matilde Marchetti is an Italian graduate student at Seoul National University. She is interested in International Trade Law and Economics and for this reason she is now majoring in International Commerce. She is currently working in the Student Council at the Graduate School of International Studies to help her colleagues to interact with Professors and to organize academic events and Special Lectures.
This article is a revised version of an essay that was among the runners-up for the prize of best essay at the Next Generations Conference which was held in Seoul, August 2019. The conference was hosted by Korea Foundation and organized by the East Asia Institute. The opinions in the article express only those of the author.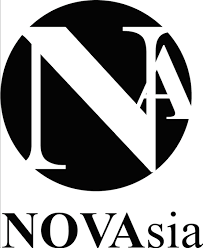 Latest posts by NOVAsia Contributor
(see all)