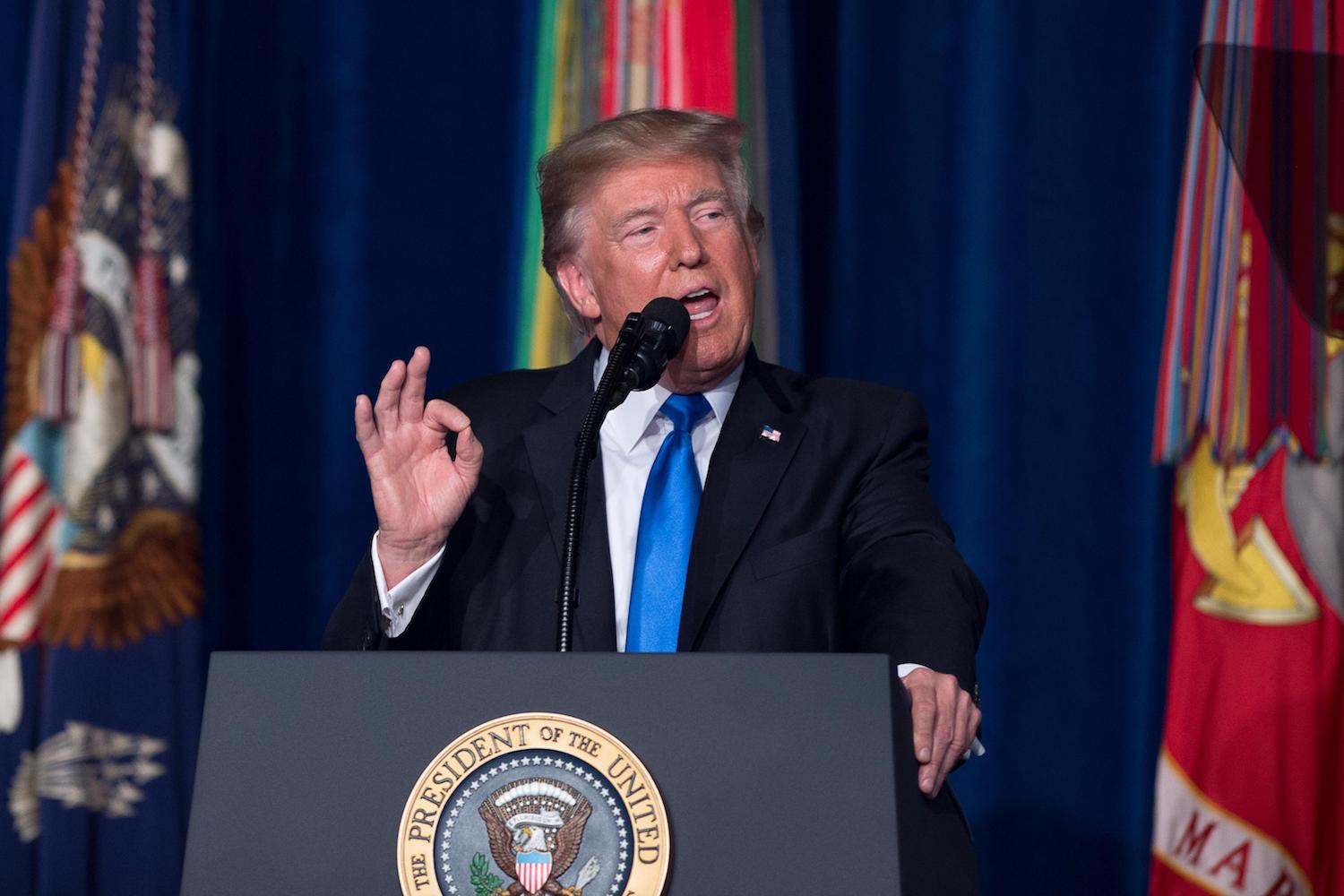 Earlier in January, US President Donald Trump expressed interest in rejoining the Trans-Pacific Partnership (TPP) on the condition that the United States strike a "substantially better" deal than before. Recently, reports of such reconsideration have again resurfaced.
There are reasons to believe that the comment at the time regarding rejoining TPP and a potential trade war with China are closely related. According to The New York Times' report, Trump made his statement after his meeting with the farm-state lawmakers and governors, whose states would be most severely affected should a trade war with China break out. So far, China's threat of retaliation against the US tariffs has primarily targeted American agricultural industry – Trump's most important political supporters.
Reentering the trade pact, therefore, could be a move much welcomed by farm-states and states relying on industries deemed as beneficiaries from TPP. The timing of the TPP reconsideration also makes sense as the midterm elections are drawing close this fall.
Domestic politics aside, this could be an indirect message to China. The deal, which was pushed forward by the Obama administration, was considered a political-economic apparatus designed to contain  China. A trade accord at such magnitude without China would create substantial trade exclusion effects, which could have helped to alleviate US trade deficit from China by increasing trade volumes with TPP partners. TPP was also expected to bolster US strategic relations with some Asia-Pacific countries such as Japan and Vietnam, effectively raising a bulwark before a rising China. In that sense, a US return to the trade accord could be how Trump postures against China besides the trade war talks.
All that being said, there is not much to expect that any of these considerations will be realized. Rejoining the Comprehensive and Progressive Trans-Pacific Partnership (CPTPP) – the new iteration of TPP without the United States, so far appears mostly to be Trump's response to emerging domestic political concerns, and not so much a long-term, strategic policy consideration. As Larry Kudlow – Trump's economic adviser – suggests, the proposal to revisit the deal is rather spontaneous.
This becomes more obvious as just recently, following a bilateral meeting with Japanese Prime Minister Shinzo Abe, Trump again took to Twitter to tell the world that he still dislikes TPP. Yet another sharp reversal as such is a reminder not to link Trump's remarks with meaningful action.
Speaking of meaningful action, at this point, no actual tariffs have been levied by either the United States or China, while the stock markets have already recovered from sharp losses as Xi Jinping hinted at possible trade concessions.
In sum, it is likely that there will neither be a trade war, nor will the United States re-enter the CPTPP.
Latest posts by Nhat Anh Nguyen
(see all)