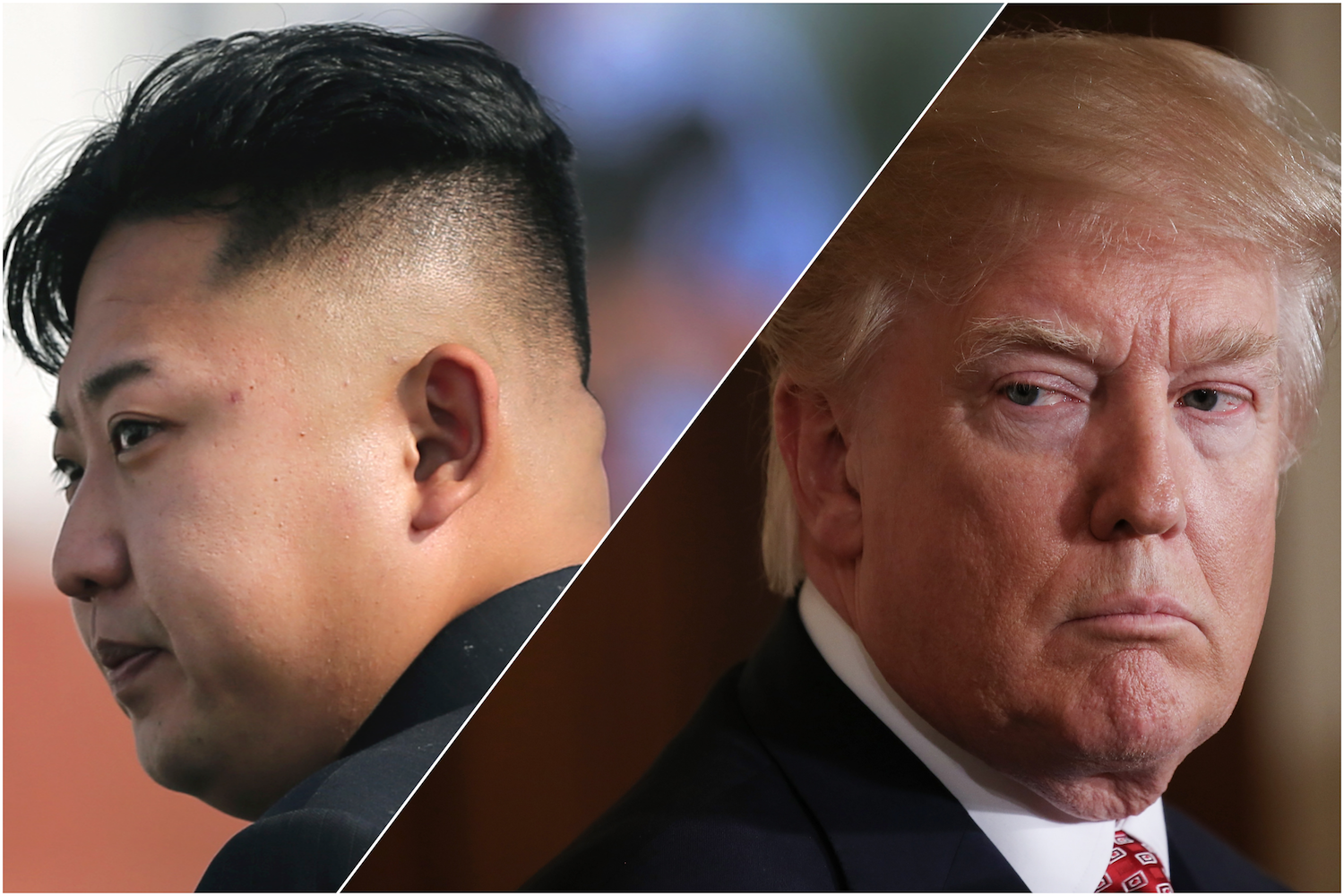 It has been confirmed; US President Donald Trump is to meet North Korean leader Kim Jong Un in Singapore next month, and East Asia is poised to witness another historic summit. The question still remains: what will this amount to?
The paths leading up to the upcoming summit have seen several interesting developments from both sides. Donald Trump, then presidential candidate, once commented on withdrawing the US forces from Asia. While that comment appeared preposterous at the time, the actual prospect of Trump willing to trade US Forces Korea (USFK) for a chance at North Korea's denuclearization is now not too far-fetched.
President Trump has already undermined parts of US-Korea relations by taking aim at KORUS FTA as part of his wider protectionist stance. In fact, Trump has flirted with the idea of removing US troops from South Korea several times, in one of which he reportedly ordered Pentagon to consider reducing US forces in South Korea. While latest reports suggest Trump has denied withdrawal of US troops as a topic of discussion for the summit, such a prospect should not be downplayed.
After all, Trump may want to take credit as the US president to "resolve" the North Korea issue. He is the 'transactional' president always looking for a good 'deal.' Yet, before coming to what can be asked from North Korea, Trump will have to come up with something to offer, and USFK may be that token of exchange.
On the other side of the deal, North Korea has suddenly stepped down, openly admitting "denuclearization" after decades in pursuit of its nuclear arsenal despite poverty and international hostility. While this is not the first time North Korea has hinted at denuclearization, one explanation for the latest change in attitude is the Trump administration's exceptionally strong moves towards Pyongyang. This includes endorsement of UN sanctions, carrier strike group deployment near the peninsula, and brinkmanship rhetoric.
Although Kim has expressly denied this causality, it is not exactly unfounded. The difference is that North Korea possesses a full-fledged nuclear capability (at least according to Kim), exposing it to a larger-than-ever threat of US preemptive strike. By opening up to the outlook of a peace treaty with South Korea and "denuclearization" during the recent inter-Korea summit, Kim's moves seem strategically sound. Specifically, if Pyongyang really allows international observers to monitor its closing of nuclear testing sites as once suggested, it can potentially keep its arsenal while avoiding further sanctions or even military assault. Meanwhile, a peace treaty can potentially erode the rationale of US troops deployed in South Korea, undercutting the legitimacy of US-Korea military alliance altogether. What is more, North Korea may actually seek to find an opportunity to liberalize its economy. Secretary of State Mike Pompeo already stated that US capital may be allowed to flow to North Korea if there is verifiable proof of denuclearization, indicating that this could also be a good deal for the United States.
The other prominent player is obviously China. Beijing may have been caught off guard when Trump accepted Kim's invitation for a summit in early March, but the Chinese certainly will not accept further marginalization from North Korean affairs. Indeed, North Korea under Kim Jong Un has gradually diverged from its reliance on China. An analysis by CSIS indicates that there has been a stark drop off in the average annual frequency of high-level exchanges under Kim Jong Un and Xi Jinping. However, two consecutive trips by Kim to Beijing in March and Dalian in May seem to have rejected such observations. China still has a great voice in the matter.
And what does China want? The United States removing its forces from South Korea is a dream come true for Beijing. Now, such an opportunity is open with the upcoming Trump-Kim summit. It will not have to be concerned about a reunified Korea falling out of its orbit as it was with Vietnam in the 1970s. In addition, Beijing certainly would enjoy US forces withdrawn from South Korea as a sign of weakened US hub-and-spoke system of alliances in the region. A peaceful scenario on the peninsula also means China will not have to worry about being involved in a war and a crisis spilling over to its territory. That particular scenario can be even further consolidated, should Pyongyang truly seek liberalization. Overall, it will be a net win for China.
With the new normal of North Korea being a mature nuclear state, and the "black swan" that is the Trump administration, perhaps all is set for what will become the most major breakthrough for North Korean crisis. There are two final pieces of the puzzle that need to be put in place at the same time during the Trump-Kim summit: Trump's announcement of the USFK withdrawal in exchange for Kim's meaningful commitment to "denuclearization." In practical terms, "denuclearization" is at best construed as prohibition of nuclear weapons' developing, testing, and usage of nuclear weapons on peninsula. Meanwhile, the "withdrawal" may just turn out to be a drawdown. Out of roughly 30,000 US soldiers deployed in South Korea, maybe only a fraction of them will be sent home.
Admittedly, these two scenarios are still improbable at this point. In latest news, Pyongyang has called off talks with Seoul and threatened Trump-Kim summit cancellation in objection to Max Thunder military drills. However, it could just be a sign of North Korea employing its same old nagging tactics in hope for a better deal in the upcoming summit. In response, Trump appeared to be trying to entice Kim to the negotiating table, claiming preparation for the summit is still ongoing. In general, hope for "the deal" is still sustained.
Given that every piece does fall into place, stars will be aligned for even crazier specifics: Kim's liberalization of North Korean economy, resumption of six-party talks, and a peace treaty between the two Koreas.
All that is still a big 'if.' But once things do get there, the end of the North Korean nuclear crisis may truly come.
Latest posts by Nhat Anh Nguyen
(see all)