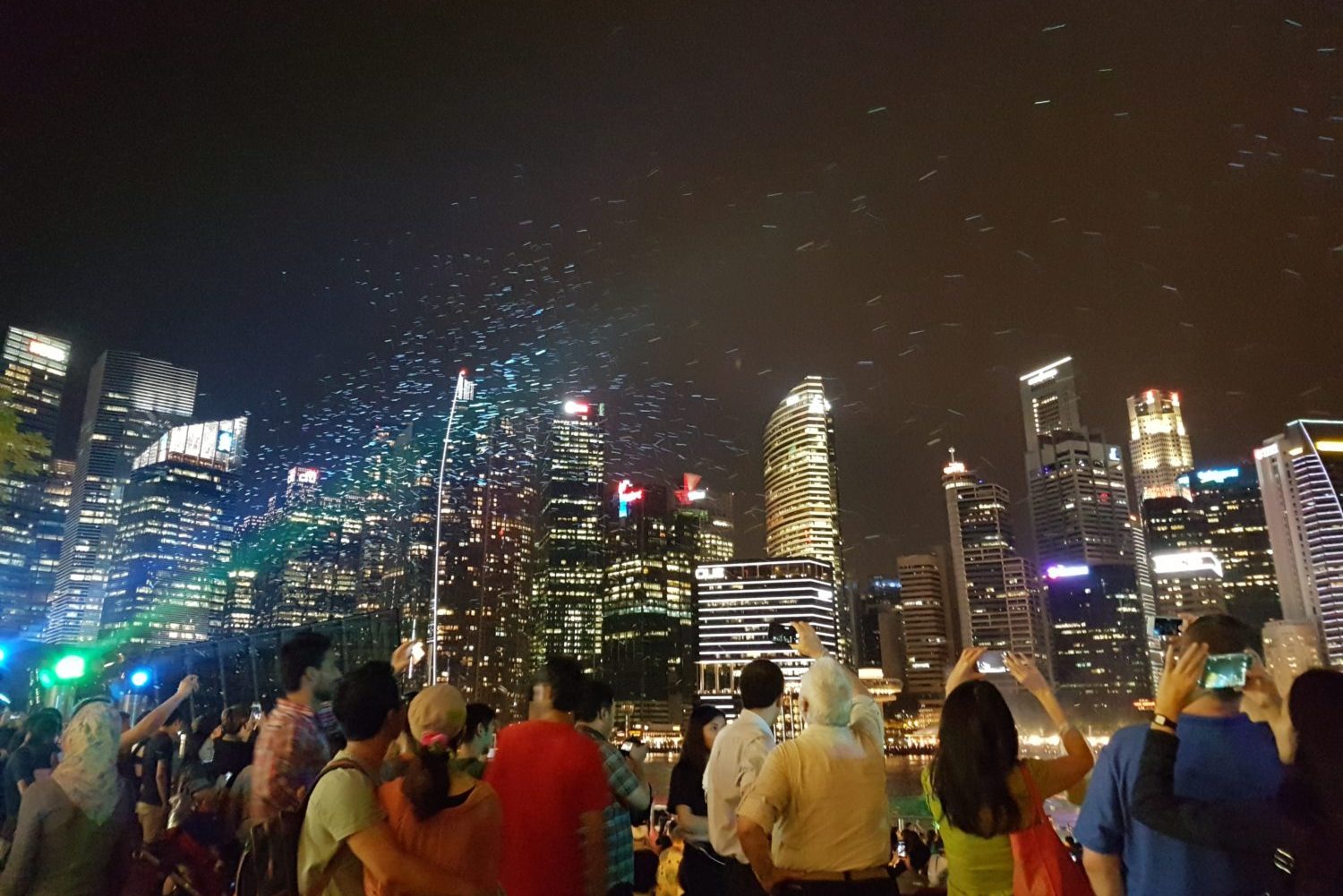 By Amylia Zainal
The humidity hits you the moment you step out of Changi Airport, a stark difference from the coldness of the air-conditioning of the airport. A shock to the system. Within minutes, you start perspiring from the heat of the Singapore weather, which is hot and humid 365 days of the year. Welcome to Singapore!
As you ride in a cab or a private-hire car (Grab and Uber are legal here) from the airport to downtown, you pass by blocks upon blocks of towering buildings. As a land-scarce country, Singapore has no other alternative than to build upwards – which explains the mostly homogeneous look of the city. However, since gaining independence in 1965, Singapore has actively carried out land reclamation projects; now the country has a land area of 719.9 square kilometres, which is a 25% increase over the last two centuries.
Besides land reclamation, Singapore has also built an offshore landfill known as Semakau Landfill, located about 8km south of the main island. Seven kilometres of rock was built in order to enclose the coast of Pulau Semakau and Pulau Sakeng for the creation of a new landfill. The operation will eventually result in an island made almost entirely of waste. But it is not just a dumping ground for waste – authorities have taken great pains to make the island a place where members of the public can enjoy recreational activities such as bird-watching.
Being a resource-scarce country, Singapore has been forced to be innovative, maximising whatever resources the country has and creating resources that it doesn't. Besides building the offshore landfill, Singapore has also been recycling wastewater into potable drinking water known as NEWater, and maximising land space by ensuring that it has a dual-purpose where possible. The Marina Barrage is one example – designed as both a water catchment area and a recreational spot for the public. My friends and I have had picnics there under the scorching sun, lasting into the night when the city lights are best on display.
Singapore is known for being a rich Asian country, with official foreign reserves of about $246.6 million. This is impressive considering the United States has an external debt in the trillions. It wouldn't come as a surprise then that the Economist Intelligence Unit ranked Singapore as number one again this year for its Worldwide Cost of Living index, with a gross domestic product per capita at $61,577.
But is there more to Singapore than its economic success and its image as a cold and unfeeling city relentlessly pursuing material wealth? International media largely focuses on Singapore's economic success, its lack of a full democracy, and its hefty fines for all sorts of seemingly minor acts like eating on public transportation, littering and smoking in non-designated public areas. Sometimes the media focuses on how unhappy Singaporeans are, or hot political topics like its use of capital punishment.
But Singaporeans are far from being such an unfeeling, legalistic, business-driven bunch. In 2012, Singapore was ranked by Gallup as the world's most emotionless society and Singaporeans had some strong emotional objections. Singaporeans, emotionless? Ask any Singaporean about how they feel about the recent Presidential election, or the lack thereof, and you can be sure they'll have a lot of impassioned things to say. Forget the elections, even less political events – like when the bubble tea chain Gong Cha announced its exit from Singapore or when Singaporean singer Nathan Hartono lost the Sing! China competition – have elicited strong outpourings of emotions.
In the 1990s, Indonesian President Habibie referred to Singapore as a "little red dot." Many saw this as a disparaging comment about the country, but Singaporeans have since made the term one of endearment.  Many use it to highlight their pride in overcoming the limitations of size to accomplish great things.
For one, Singapore has excelled in creating a city that attracts millions of tourists every month, partly attributed to our famous mascot, the Merlion. The mythical creature, part fish and part lion, was originally created as the logo of the Singapore Tourism Board (STB) way back in the 1960s. According to the STB, the design reflects the legend of Sang Nila Utama – a mythical tale of a Malay prince who sailed across the seas and discovered a fishing island – Singapore. Upon his arrival, he encountered a majestic creature which appeared to be a lion, hence the name "Singapura" which means "Lion City." The head of the Merlion represents the lion-like creature seen by Sang Nila Utama, and the fish tail symbolises the country's humble origins as a fishing village.
Although the STB has since changed its logo, the Merlion continues to be a beloved symbol of Singapore, personifying the essence of Singapore. The Merlion reminds me of how Singapore is a mishmash of different cultures coming together and living peacefully. The Singapore government has taken great pains to ensure that people of different cultures mix together instead of forming their own ethnic enclaves, as they did in the past. This can be seen in our public housing policies, which use ethnic quotas to ensure diversity, known as the Ethnic Integration Policy.
Nothing in Singapore happens by chance. The fragility of the peace and harmony among different cultures in the country is something that the government constantly reminds its citizens of. There is even a day dedicated to racial harmony. Racial integration is something that is deeply ingrained in the country's policies – students from different races learn together in the same school, there are policies in place to prevent Human Resource departments from actively seeking out candidates from a particular race, and it's commonplace to see people from different races come together to celebrate each other's festivals such as the Lunar New Year, Hari Raya Aidilfitri and Deepavali.
I myself come from a multi-cultural family (my father is Javanese and my mother is Chinese), which means I get to celebrate both the Lunar New Year and Hari Raya Aidilfitri. The best part about celebrating both festivals, for me, is being able to bring family members from both cultures together to participate in the festivities. My Chinese relatives make the extra effort to cater halal food for our family during the Lunar New Year, and they, in return, get to enjoy delicious home-made charcoal-broiled beef rendang during Hari Raya Aidilfitri. For me, this is the most tangible part of racial harmony – not just tolerating our differences but embracing and enjoying them together.
The flip-side of being such a well-planned country, however, is that creativity and the Arts suffer. Ironically, the government has been working to inject life into the arts and culture scene, with varying degrees of success. The Singapore Night Festival, Singapore's largest outdoor performing arts festival, has attracted huge crowds over the years, growing from 60,000 people in 2008 to more than 500,000 last year. Unfortunately, despite the efforts by the government and generous donations by corporations and individuals, many Singaporeans still feel that the Arts scene in Singapore is dead. However, that sentiment appears to be slowly changing with more local celebrities making a name overseas, such as home-grown band The Sam Willows, filmmaker Anthony Chen and singer JJ Lin. It was exciting when I had the opportunity to support our Singaporean film directors Royston Tan, He Shuming and Wesley Leon Aroozoo during the 2017 Busan International Film Festival where they brought a slice of our little red dot to audiences in Korea.
I guess what I really want to say is that our little red dot is not full of rich and unfeeling people. There are so many stories of Singaporeans trying to make the world a better place. There's Kathy Xu, a social entrepreneur with a mission to save sharks from extinction through eco-tourism, Alecia Neo, an artist who worked with the visually impaired on a photography project, and Benny Se Teo, a chef who runs a business which gives ex-offenders a second chance in life. They are but a few of the many Singaporeans working to build a more compassionate world. These are stories about Singapore that I wish more people would get to know about.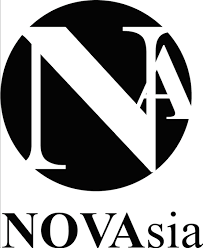 Latest posts by NOVAsia Contributor
(see all)