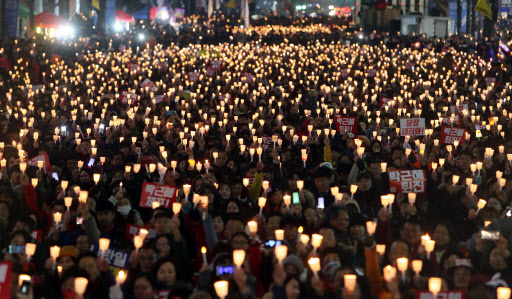 Corruption is rampant worldwide, but South Korea's long history of corruption in the Presidential office is rather intriguing. This ignominious past, (especially with corruption charges against the last three consecutive Presidents) has been a blot on South Korean democracy and has broken the citizen's trust in government institutions. This article will look at the history of corrupt South Korean Presidents briefly and explore the reasons for its persistence before proceeding to discuss the current Government's attempt to fight corruption.
The latest Presidential scandal involves the rearrest of former President Lee Myung-bak (term 2008-2013) last month, a President who had pledged to fight against corruption but was himself deeply entangled in its web. He was first convicted in 2018 by the Seoul Central District Court and sentenced to 15 years of jail time upon confirmation of his ownership of DAS, an auto-parts company set up under his elder brother's name, through which he was found to have embezzled a sum of 24.6 billion won between 1994 and 2006. Additionally, he was found guilty of accepting bribes from the state spy agency, individuals and businesses, creating slush funds to sponsor his political campaigns and personal expenses, and of appropriating over 60 billion won from the Samsung Group in exchange for granting Presidential pardon to its Chairman from his three years prison term for tax evasion.
Lee was granted bail through a lower court's injunction in March, but the recent Supreme Court verdict has invalidated it and confirmed a 17-year prison term, adding a two year extension to his original jail term. Lee's arrest makes him the fourth ex-South Korean President to be criminally convicted.
For the South Korean public, arrest of their former Presidents is no rare sight. The first two cases of criminal charges against Presidents were against Chun Doo-hwan and Roh Tae-woo for their involvement in the coup of 1979, of which they were put on trial for the assasination of the then incumbent leader Park Chung-hee, and on charges of bribery.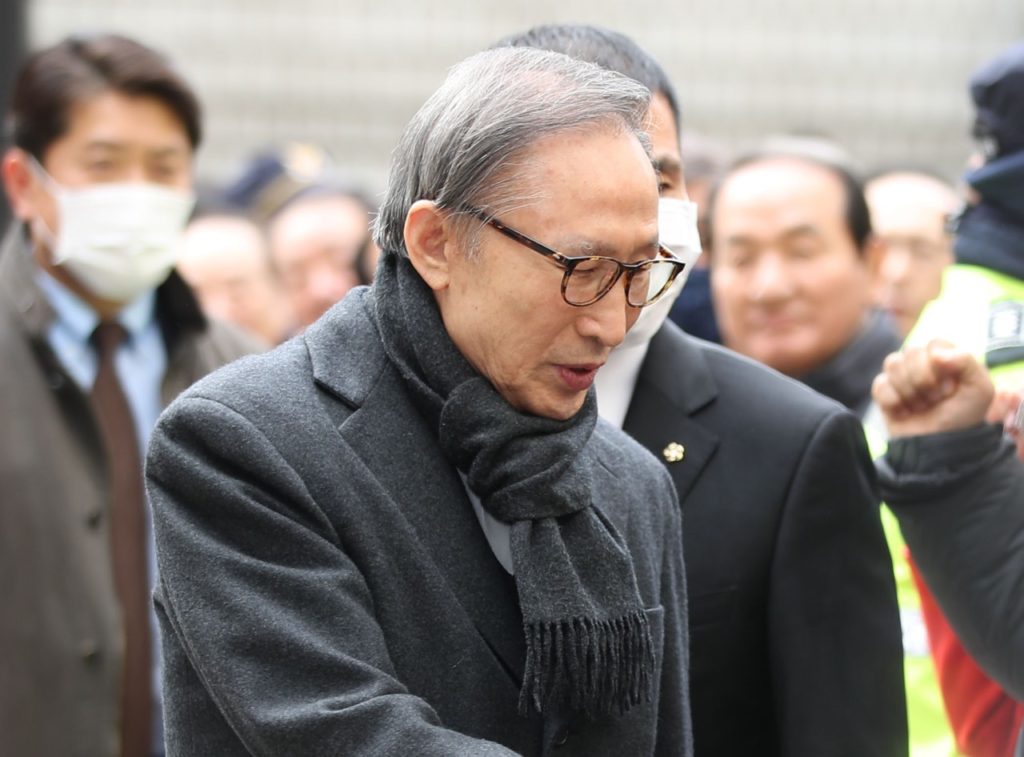 Former President Lee Myung-bak/ source: Yonhap via The Korea Herald
Perhaps the most well-known presidential conviction is that of ex-President Park Geun-hye (term 2013-2017), who was jailed for 24 years after having been found guilty of several charges of bribery and collusion with her close friend Choi Soon-sil. Other Presidents like Kim Young-sam (term 1993-1998), Kim Dae-jung (term 1998-2003) and Roh Moo-hyun (term 2003-2008) were not free from scandals either. Both the two Kim's sons were jailed for bribery, tax evasion and influence peddling. Meanwhile, Roh committed suicide out of shame when investigations against him began on the allegation of bribery.
With this string of corruption scandals sullying the President's office, it is not surprising that the current President, Moon Jae-in's rhetoric of fighting corruption has earned him thunderous support. Because of the consistent failure of the past Presidents, the Moon government's foremost task includes regaining the trust of the public and striving to establish a clean incorrupt Presidential office. One may wonder- why is corruption so prevalent among Korean Presidents? 
Are Reasons For Corruption Country Specific? 
The corruption of the Presidential office in Korea is notorious, not just for the frequency of scandals, but also for the underlying reasons which are unique to Korea.
In Korea, the idea of social reciprocity and loyalty governs business relationships which makes people more susceptible to and ensnared within corrupt activities. The culture of prioritizing kinship connections is commonly cited as a reason for corruption in South Korea as it gives rise to practices like nepotism in appointments to state institutions and granting of government contracts.
The most common cause of corruption among the previous Presidents however, is the nexus between politicians and business conglomerates (called chaebols in Korea). Though this is not unique to Korea, and there are cases like Operation Car Wash in South America involving several countries and a case infamously dubbed as 'state capture' in South Africa, the concentration of economic power among chaebols inevitably leads them to influence political decisions. What distinguishes the power of chaebols from the South American or the South African case, is its embeddedness in the system. After all, the state-chaebol nexus was the reason the so-called 'Miracle on the Han' – the speedy growth of Korean economy from the ashes to become one of the four Asian Tigers – was achieved. Owing to the unique position and influence of chaebols in the Korean economy, reform of the chaebol system is highly needed in the fight to eliminate corruption.
Judiciary is another area that needs an overhaul. The prosecution system in Korea has been the butt of criticism and some prosecutors are alleged to have used their power to protect politicians, chaebols or carry out political vendettas. According to a compilation made by the Anti-Corruption and Civil Rights Commission of 627 government organisations within the country in 2012, law agencies ranked most corrupt and scored lowest in the transparency index. 
Some Hopeful Measures
The need for urgent reform of the judiciary propelled the Moon Government to pass the bill to set up an anti-corruption investigation unit in December 2019. The bill has been unpopular among the Opposition Party members, who allege that it is a move to prosecute political opponents, while suppressing probes into potential allegations involving Moon and his aides.
However, for the South Korean public, this is a long-awaited measure to ensure equal enforcement of justice. A corruption free independent judiciary could likely emerge from the successful implementation of the bill.
Additionally, in order to check the power and influence of chaebols, the Moon Government is pursuing the well-needed corporate reform or chaebol reform to tighten corporate governance regulations and increase transparency and fairness in the system.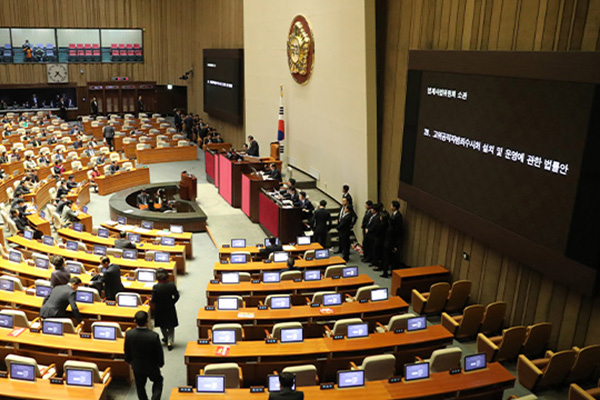 Source: Yonhap News
Shouldering this heavy responsibility to rebuild the trust of the people and to restore the integrity of South Korean democracy, the Moon government seems to be doing a commendable job. Moon's approval rating has remained high this year and the support rate has been consistently above 40 percent even after two-thirds of his term has passed. Under President Moon, South Korea's ranking also improved in the Corruptions Perception Index published by Transparency International and rose from 51 in 2017, 45 in 2018, and to 39 last year, and he has vowed to make Korea among the 20 least corrupt countries by 2022. No doubt the improvement is remarkable, but Moon's promise  seems overambitious. The corruption scandals of his party members, the former Justice Minister Cho Kuk, and that of Choo Mi-ae recently taking the spotlight, has put a damper on this fight. The anti-corruption struggle can only succeed if corruption within his own Party is dealt with sternly. 
In a nutshell, the Moon Government's anti-corruption struggle is a battle to rise above the legacy of past Presidential corruptions, tide of socio-cultural forces, a well-entrenched chaebol system and to prevent his Party-members from corruption. Moon's success will be a watershed in South Korea's history of Presidential Office. The question is – can President Moon dissociate himself from the inglorious past of his predecessors and write a new chapter for South Korean democracy? As for the answer, only time will tell.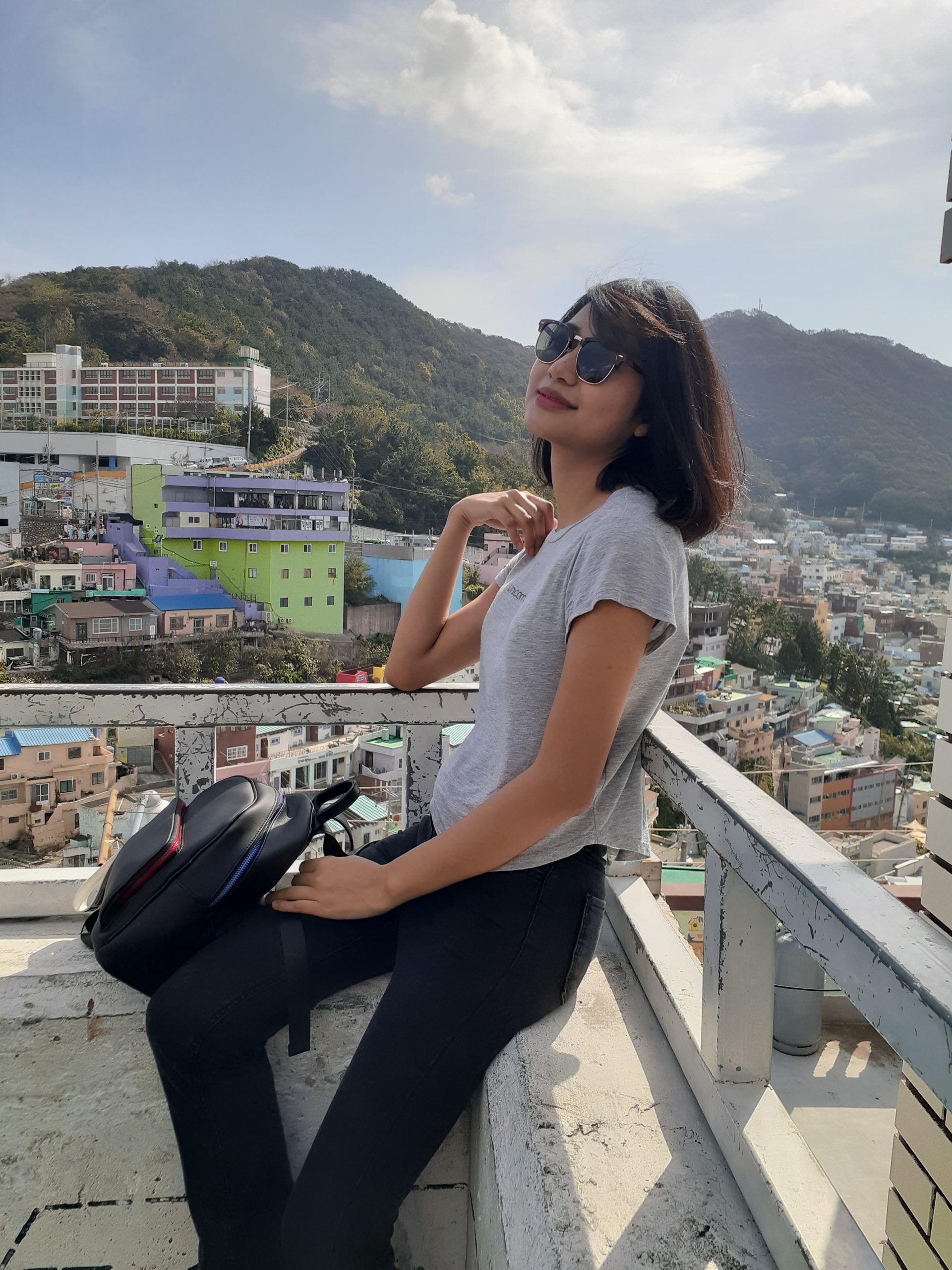 Latest posts by Cherian Sangma
(see all)